Project Scope
We changed everything… except the milk door!
Services Provided
When renovating an older home, we always try to honour the era and history of the home; in this case, the milk door stayed!
Beyond that, the whole home was remodelled including the flooring, casing, trim, windows, kitchen and bathroom cabinets and countertops, basement and the exterior. Grey cabinets with brass pulls were the showcase in this kitchen, with white quartz countertops, open shelving and beautiful island pendants. The exterior was painted a dark grey which made the new cedar cladding and modern wire railing pop.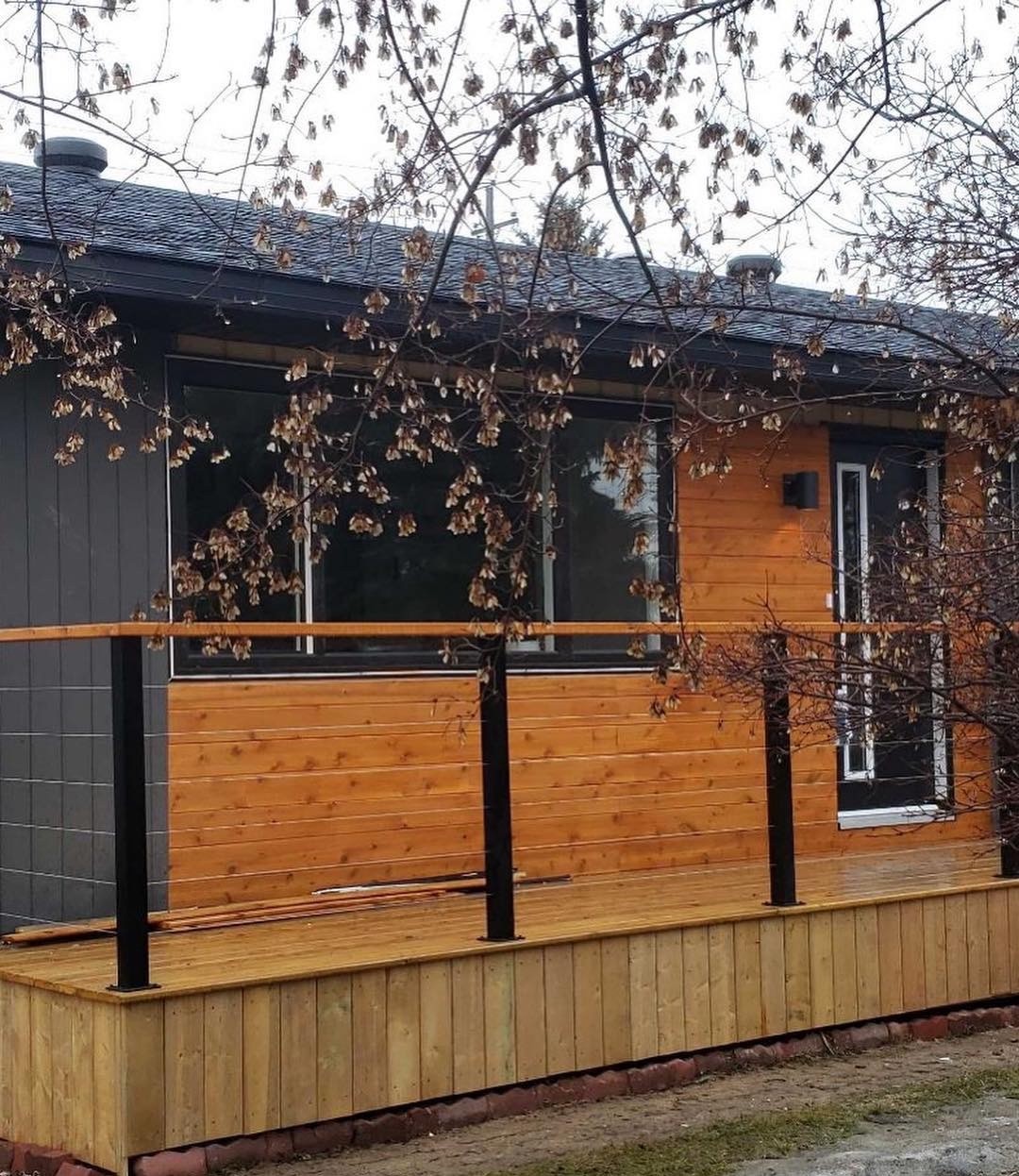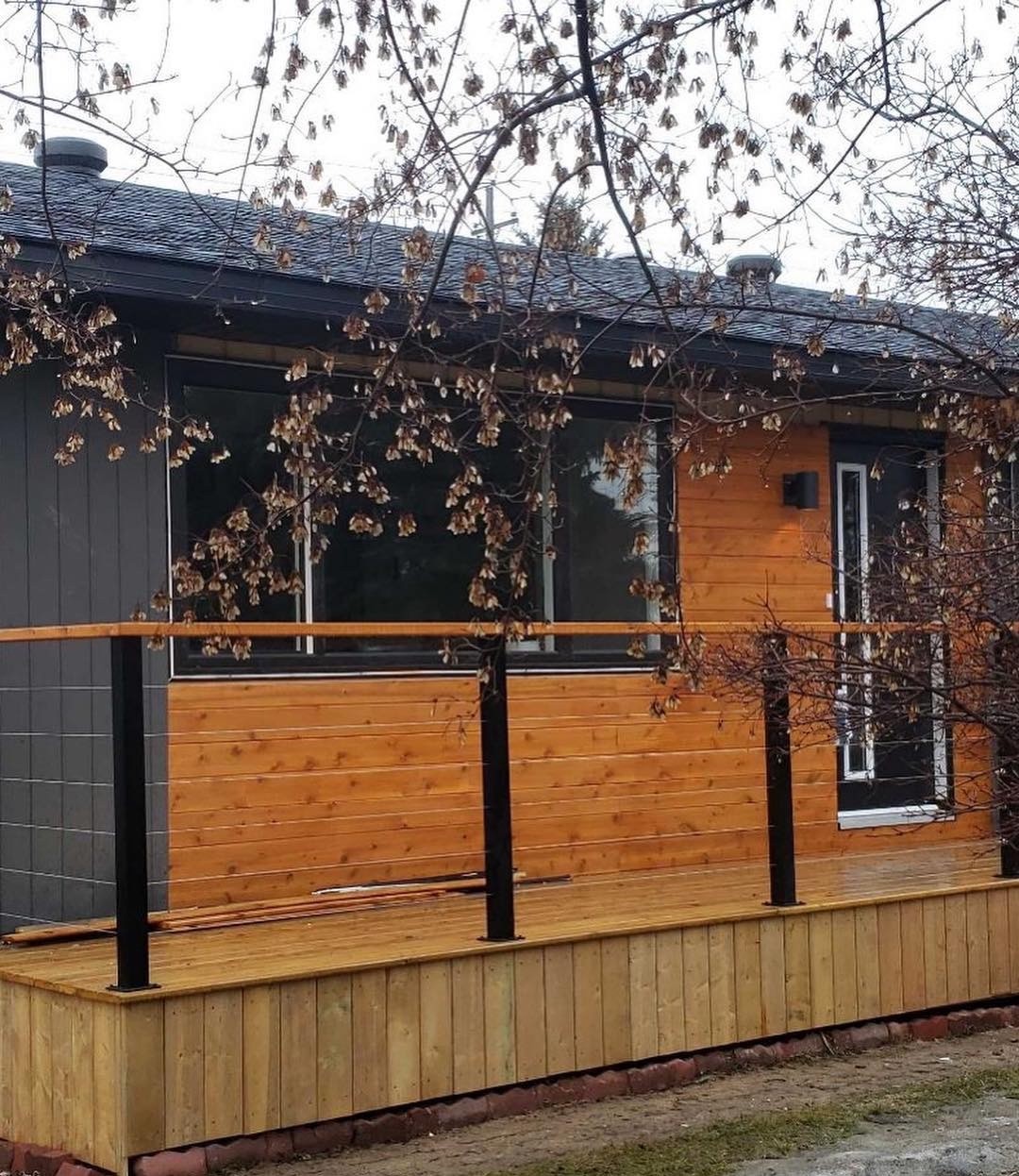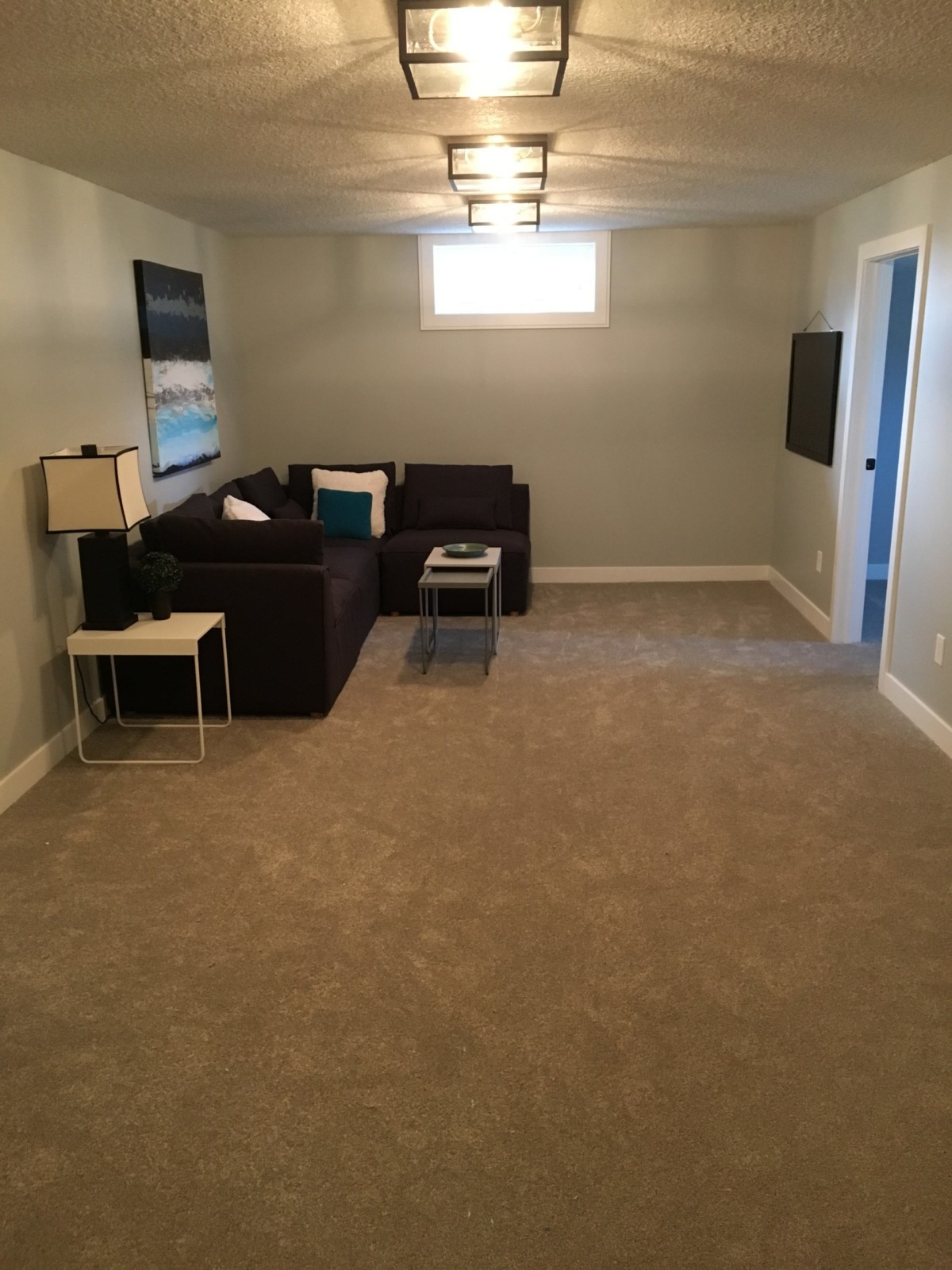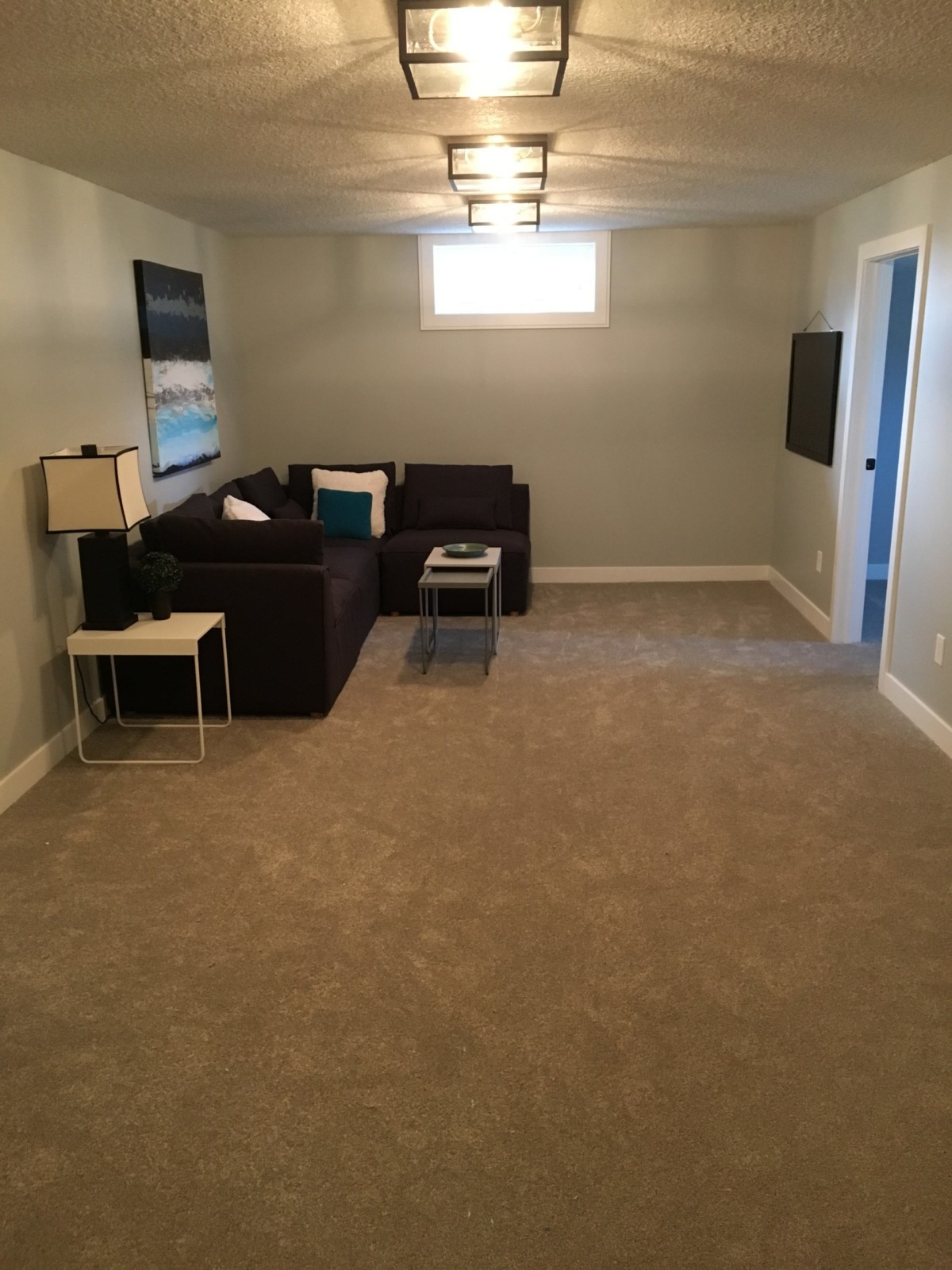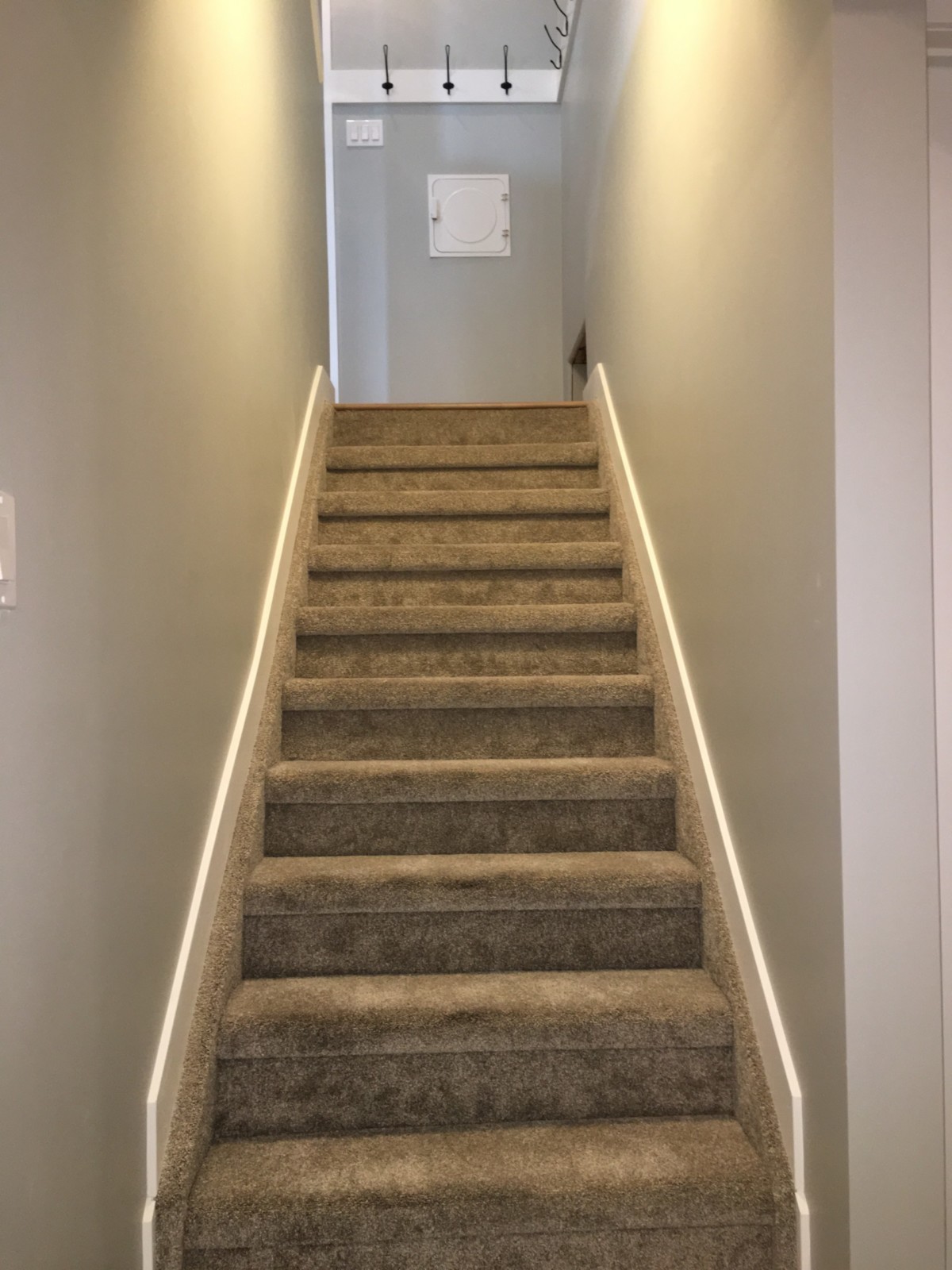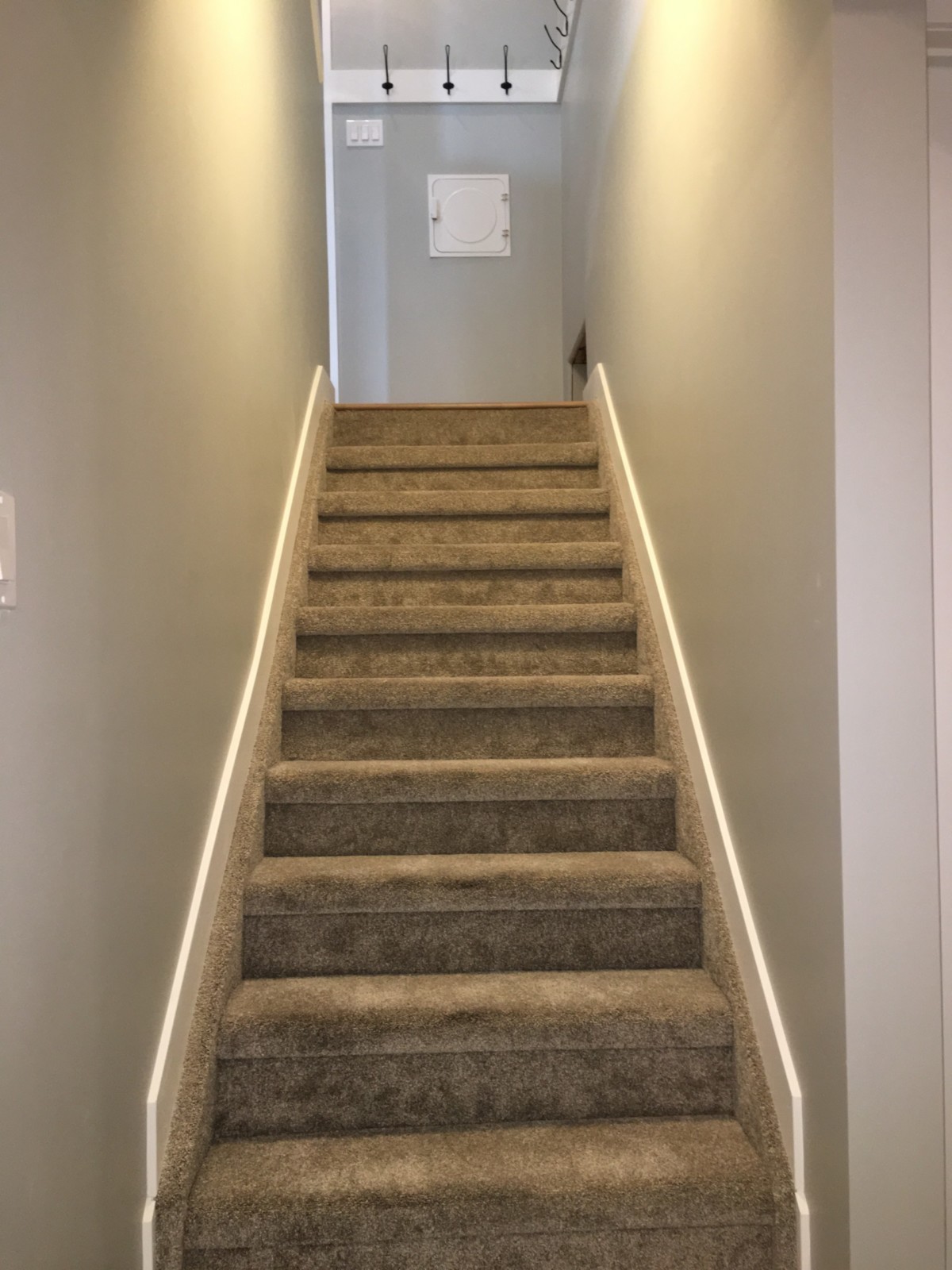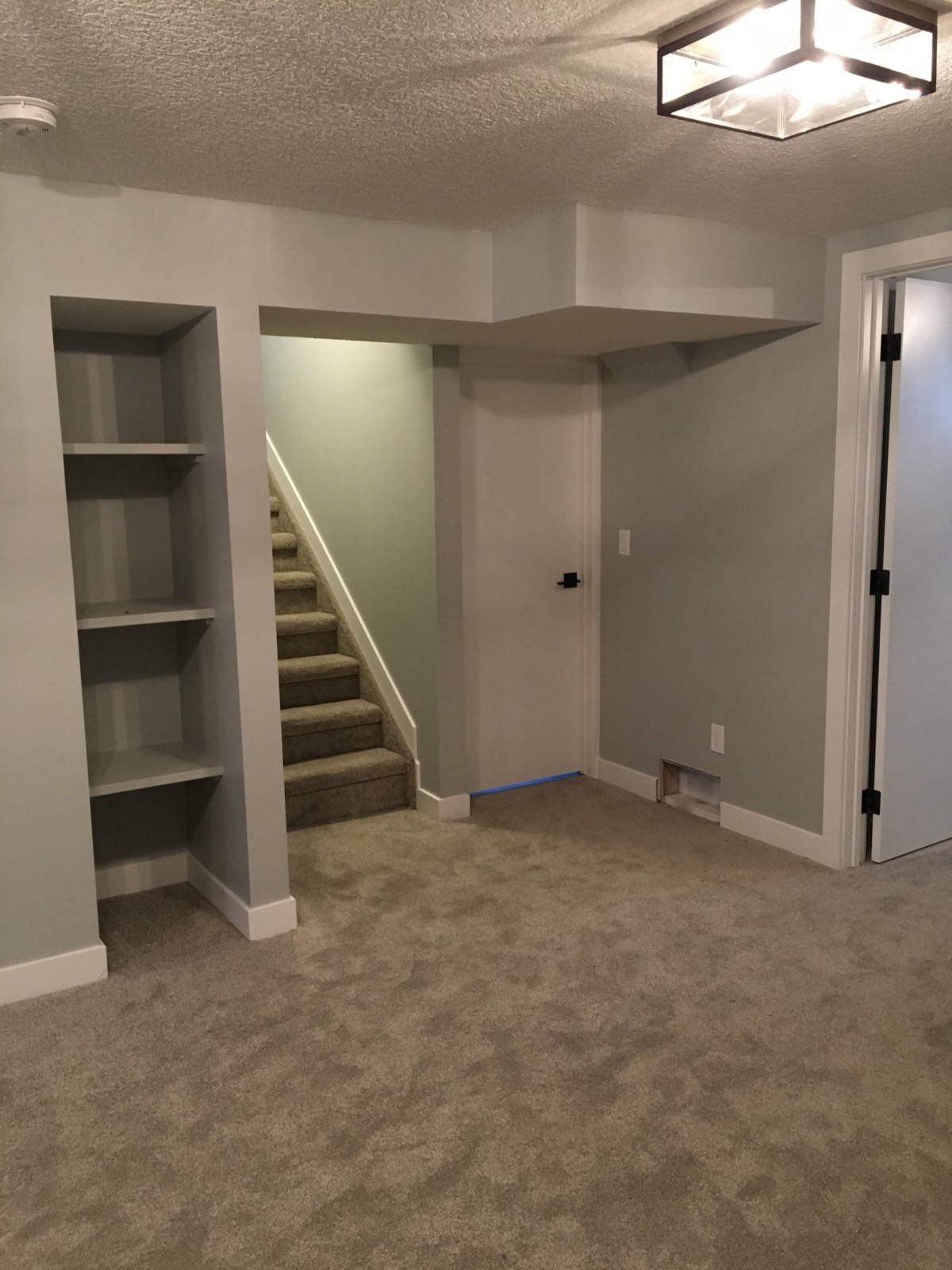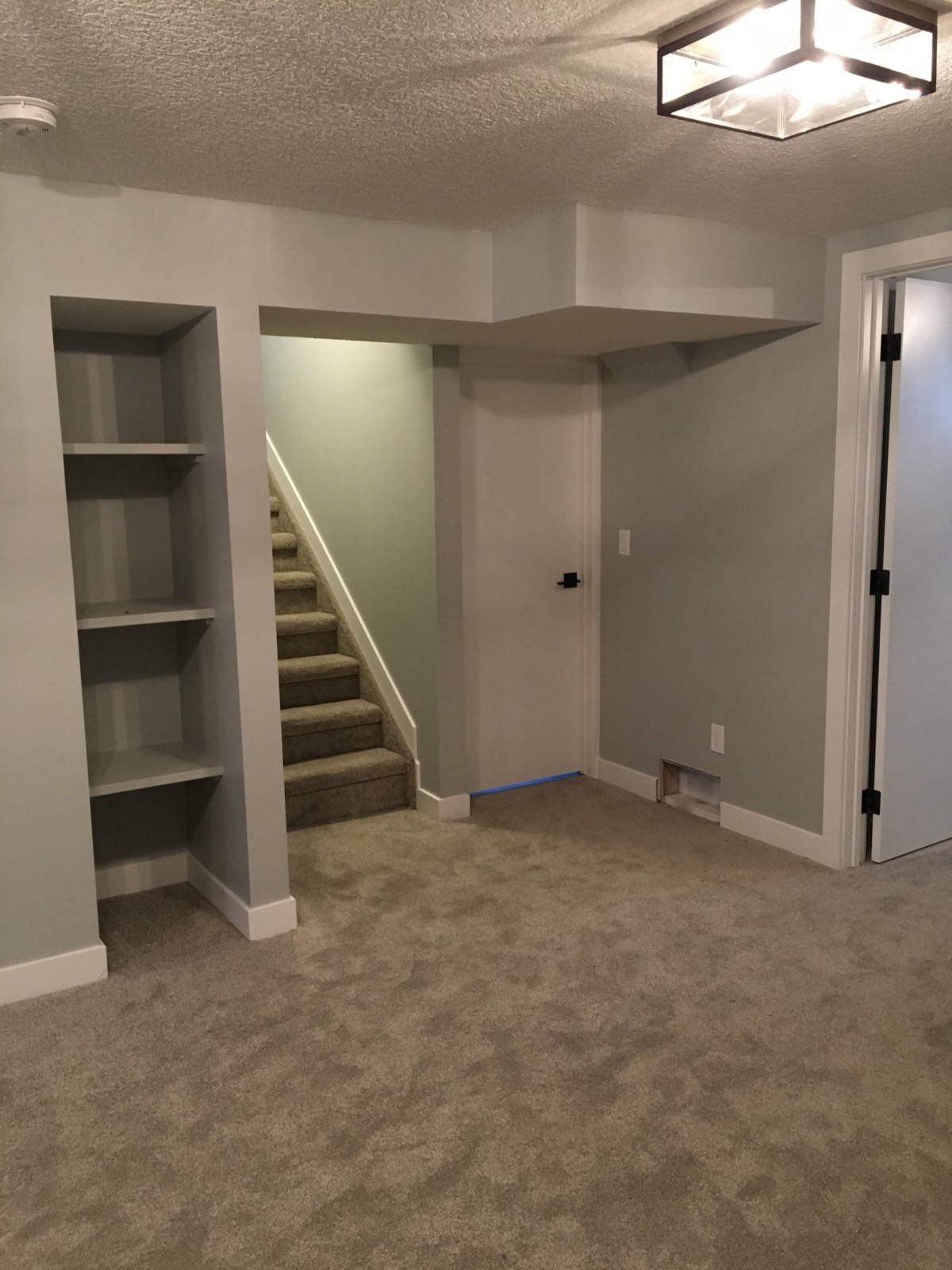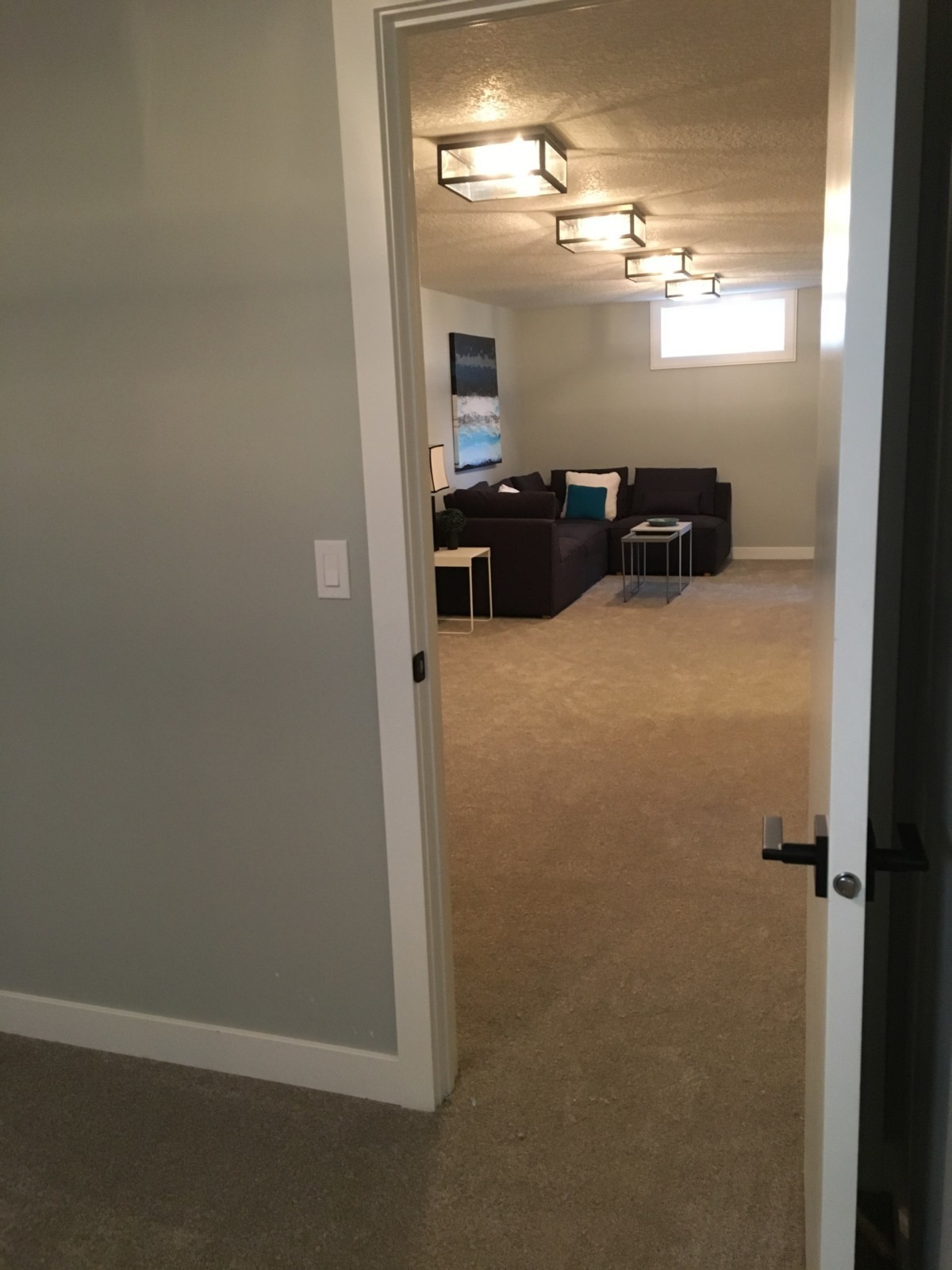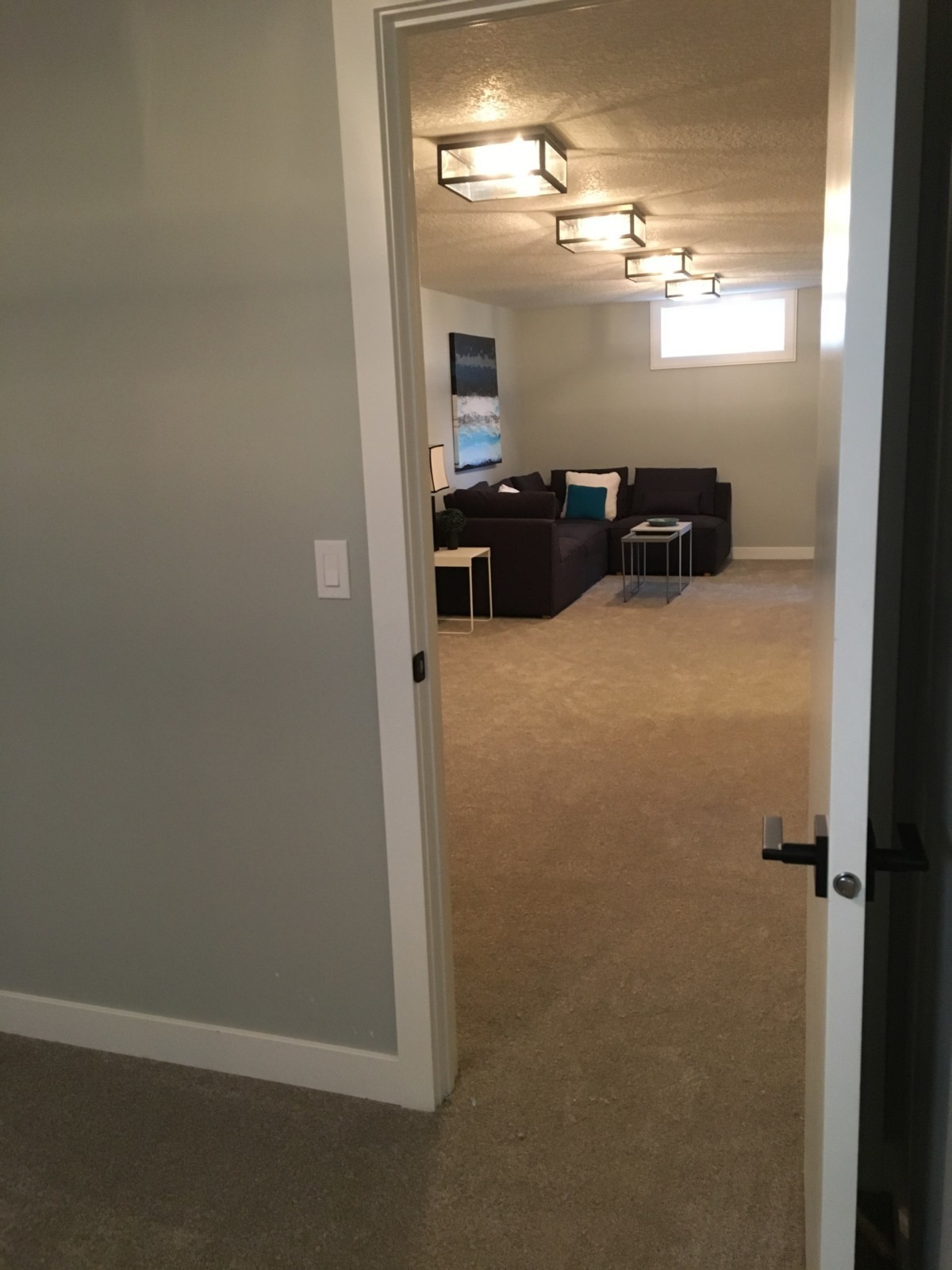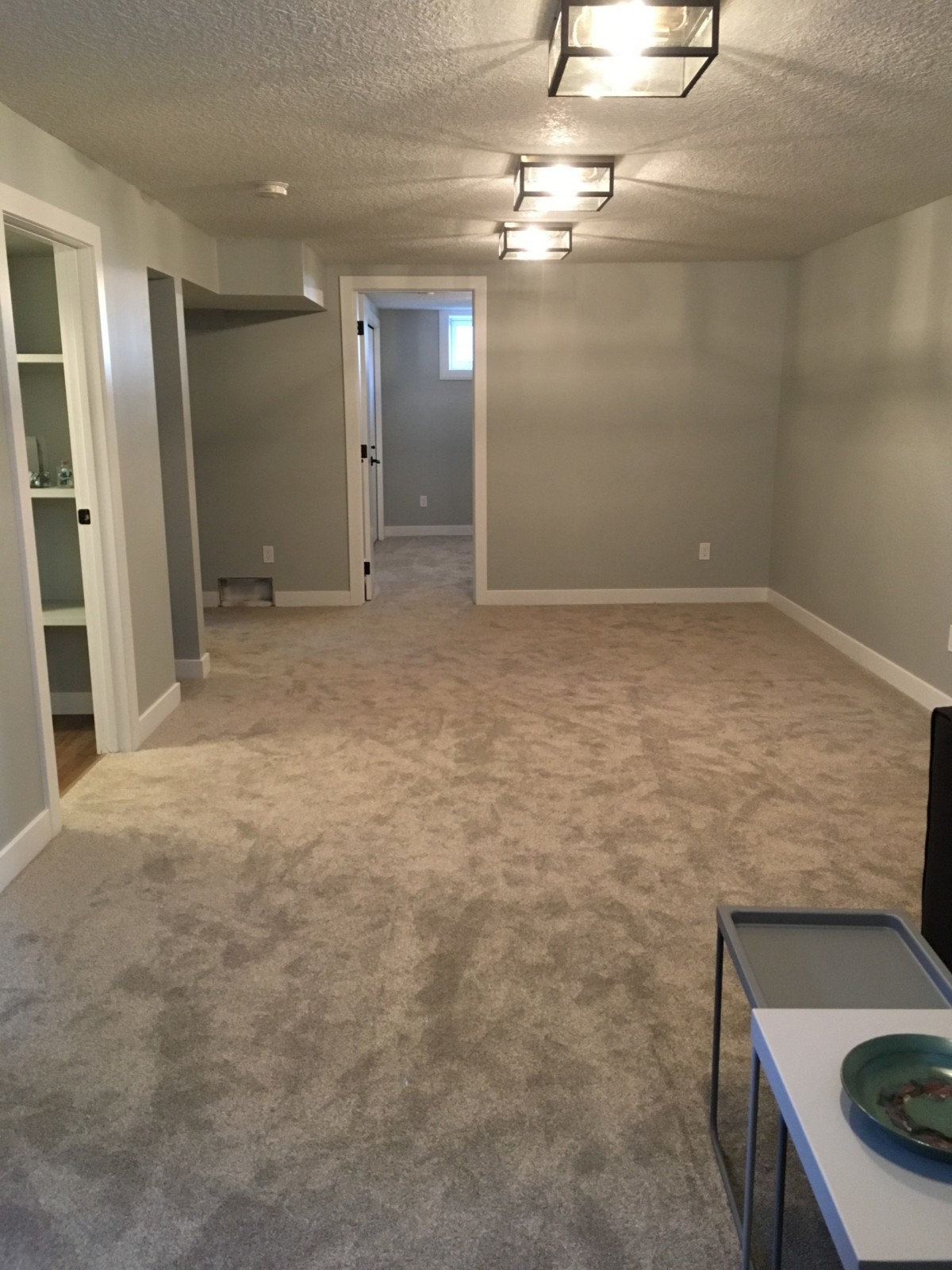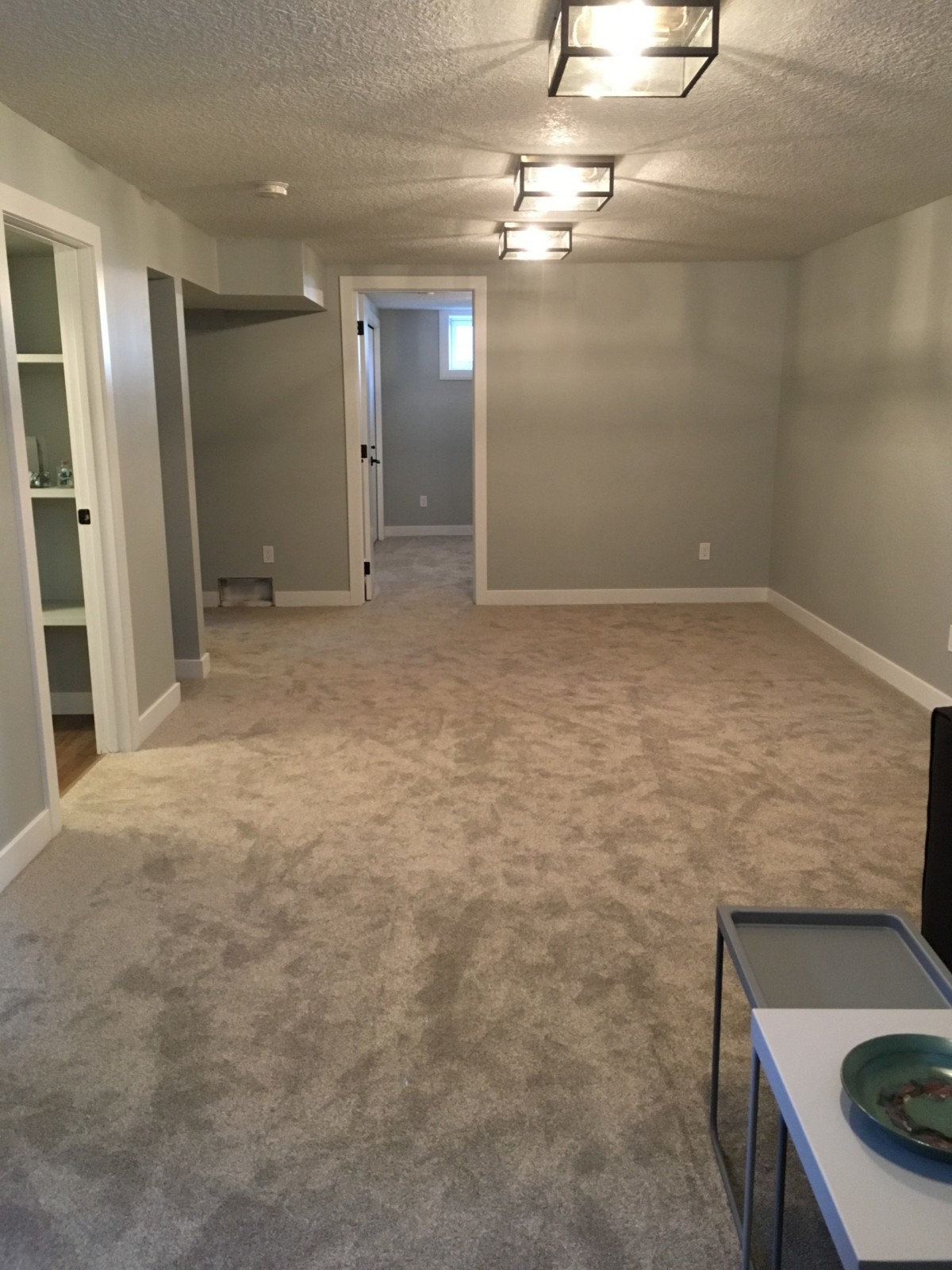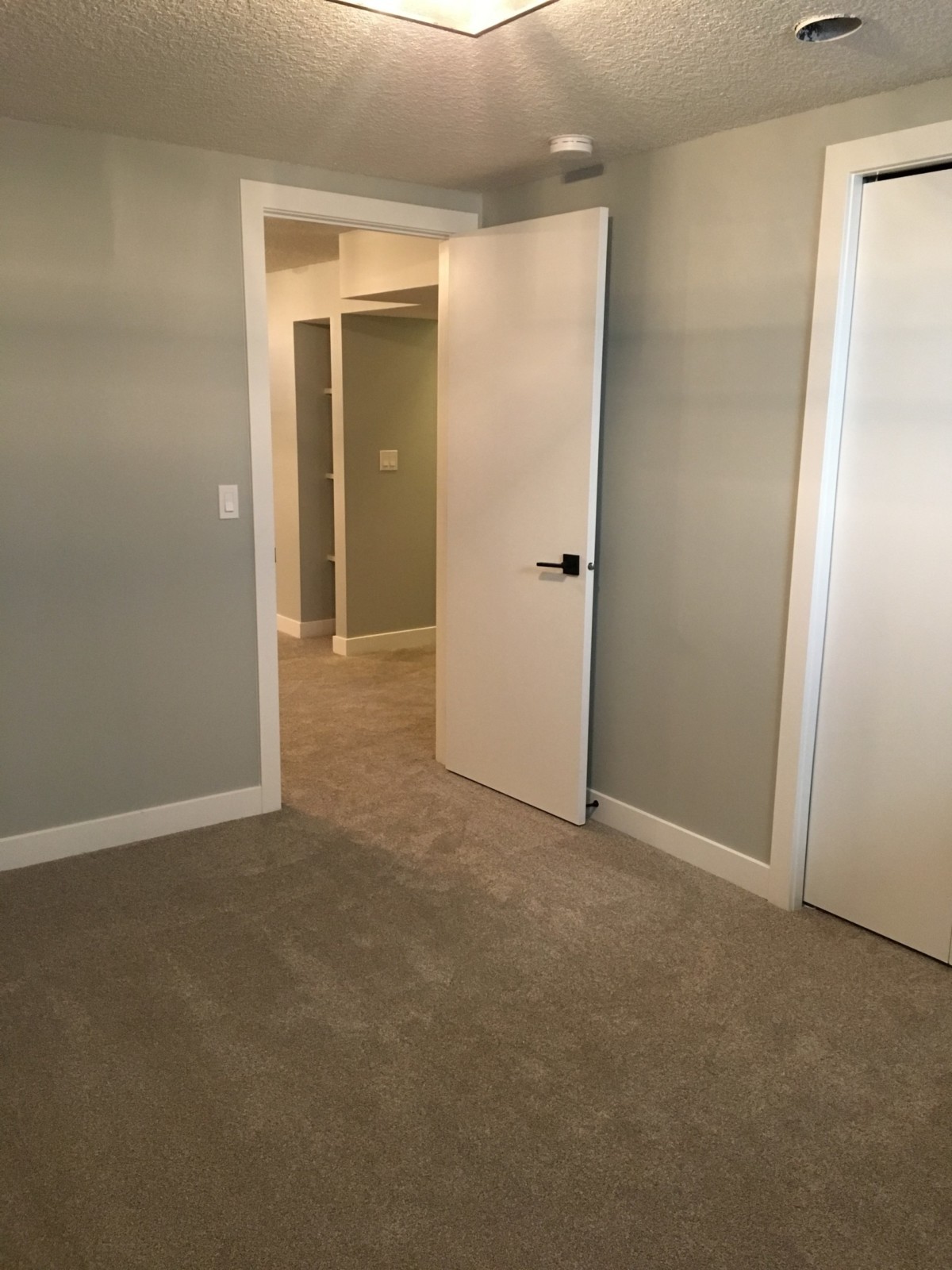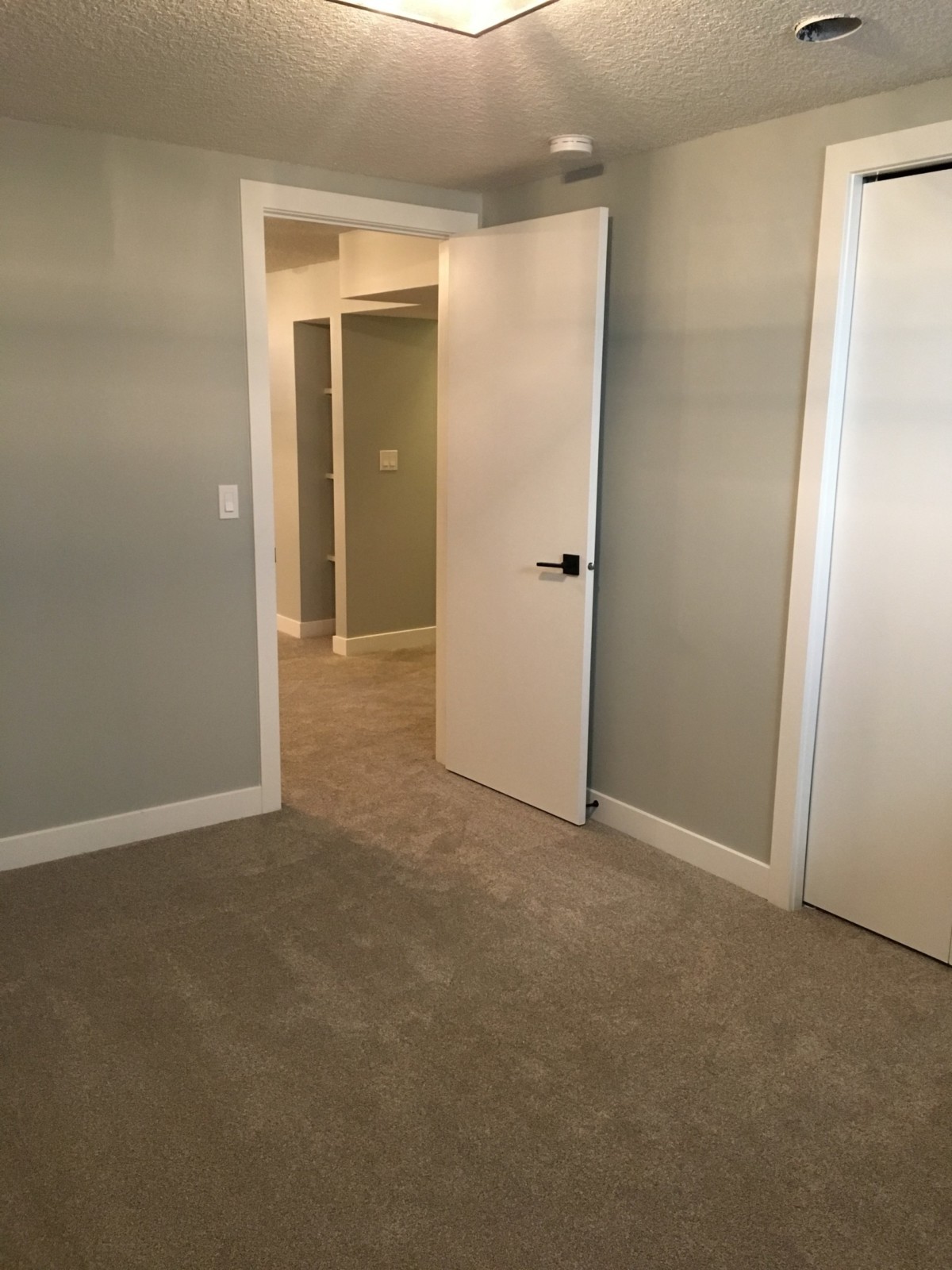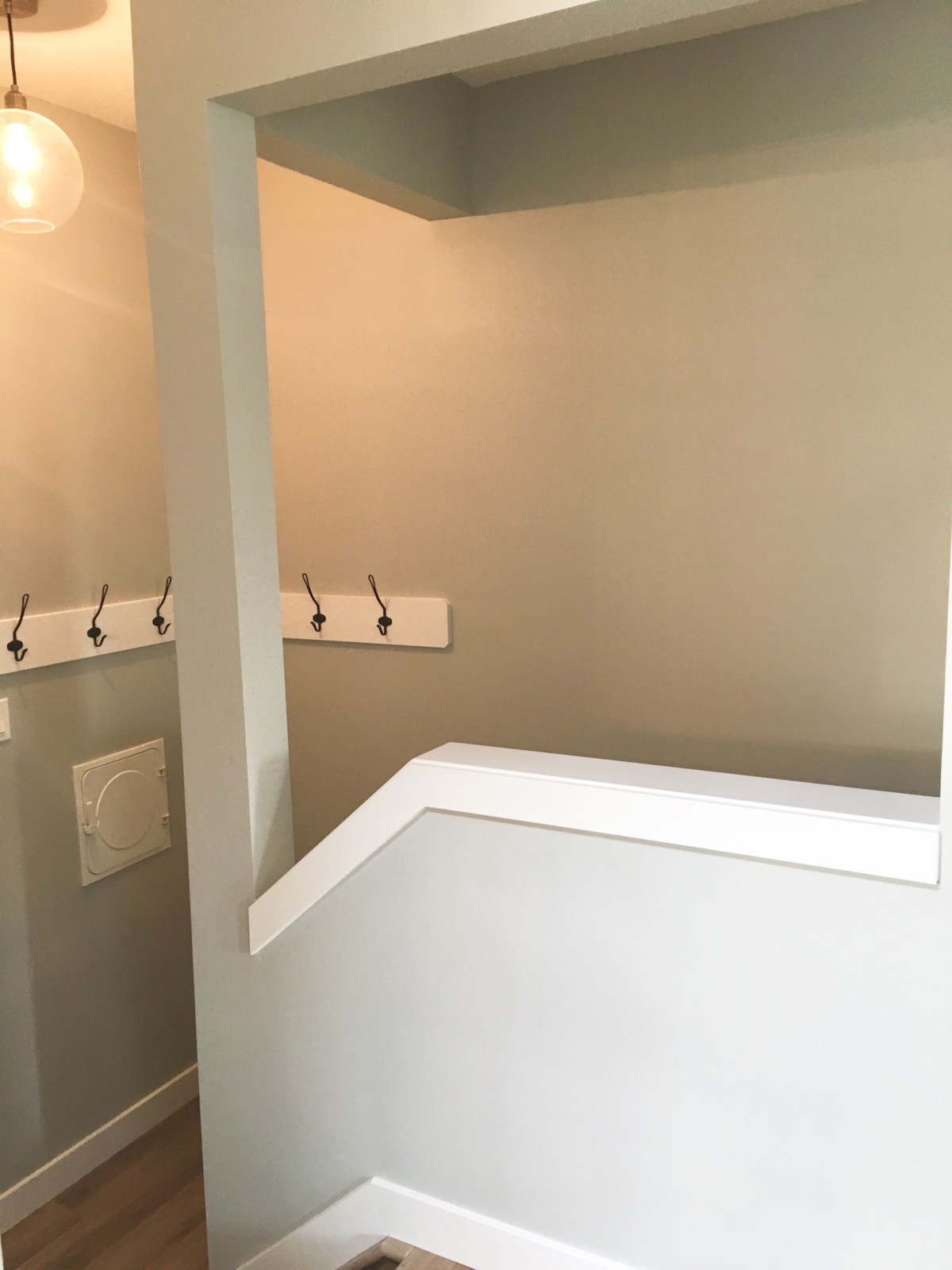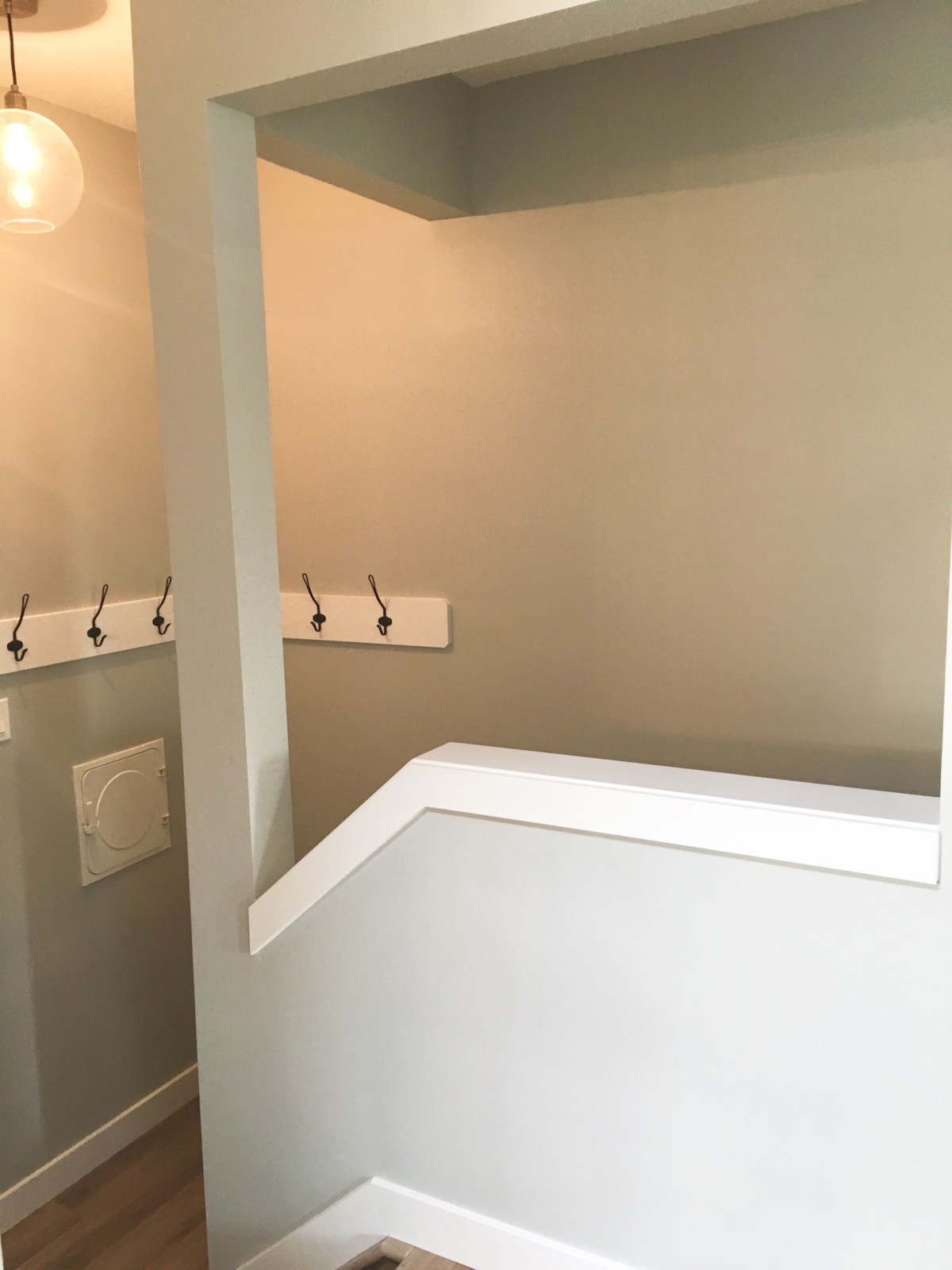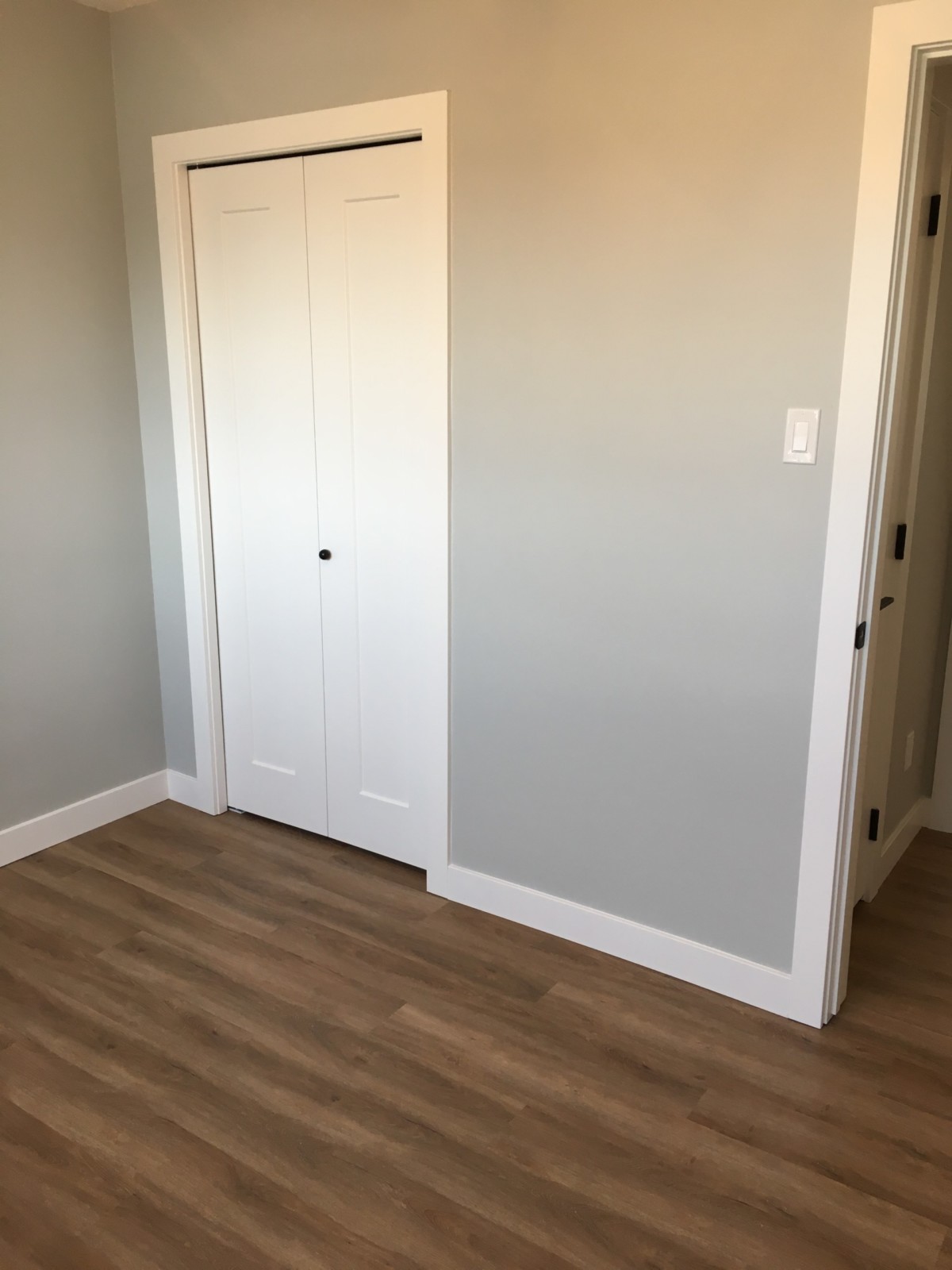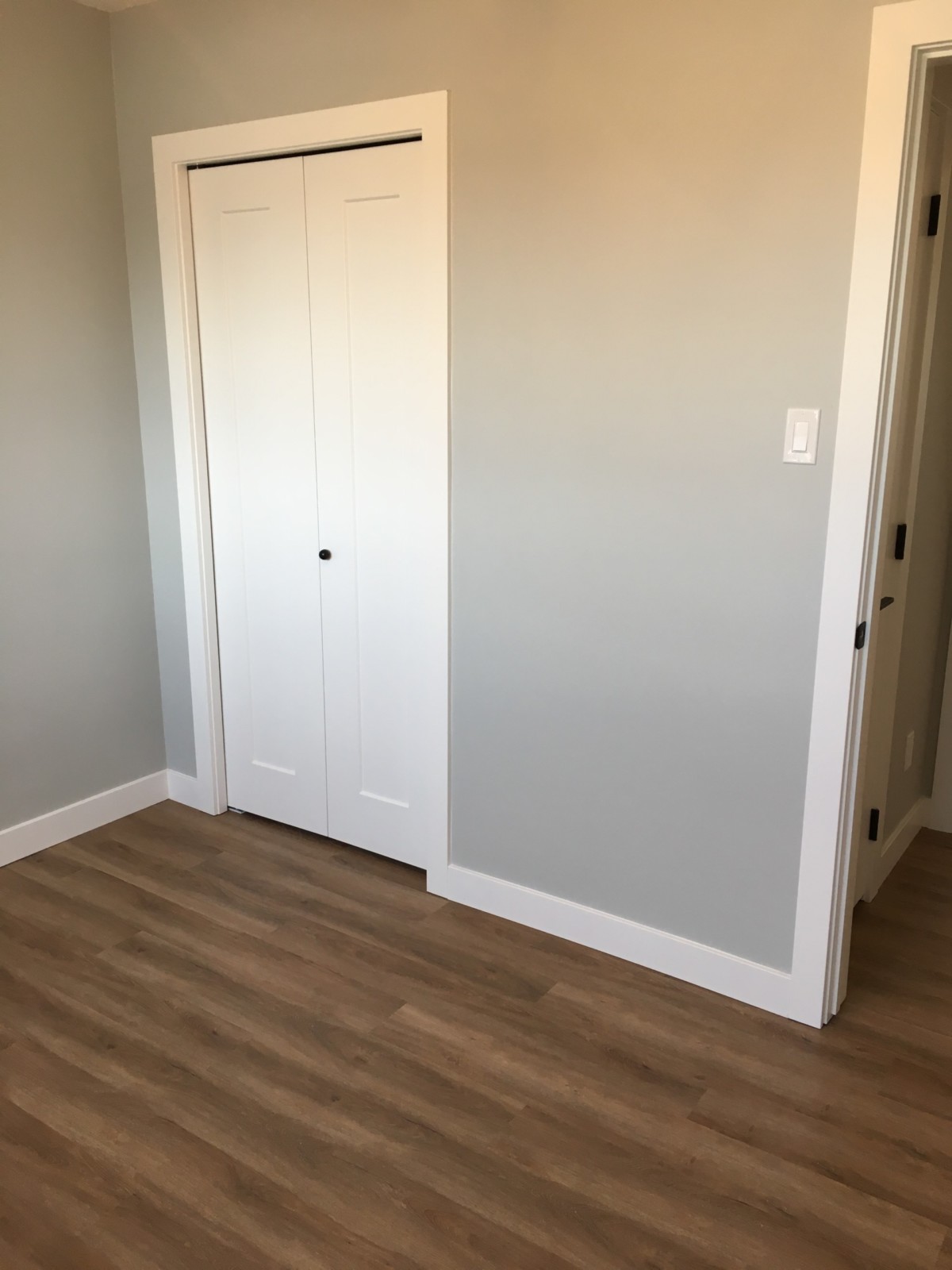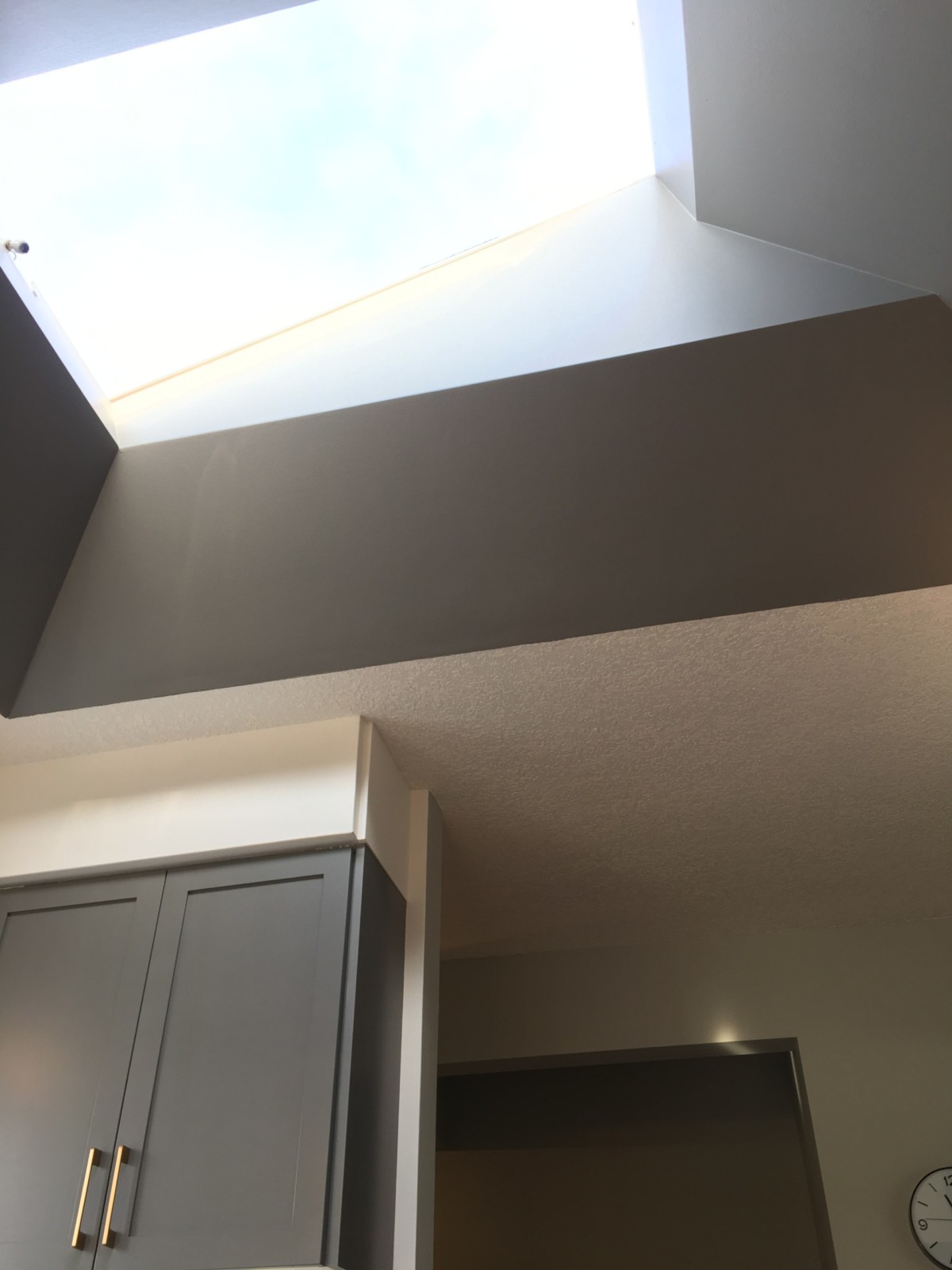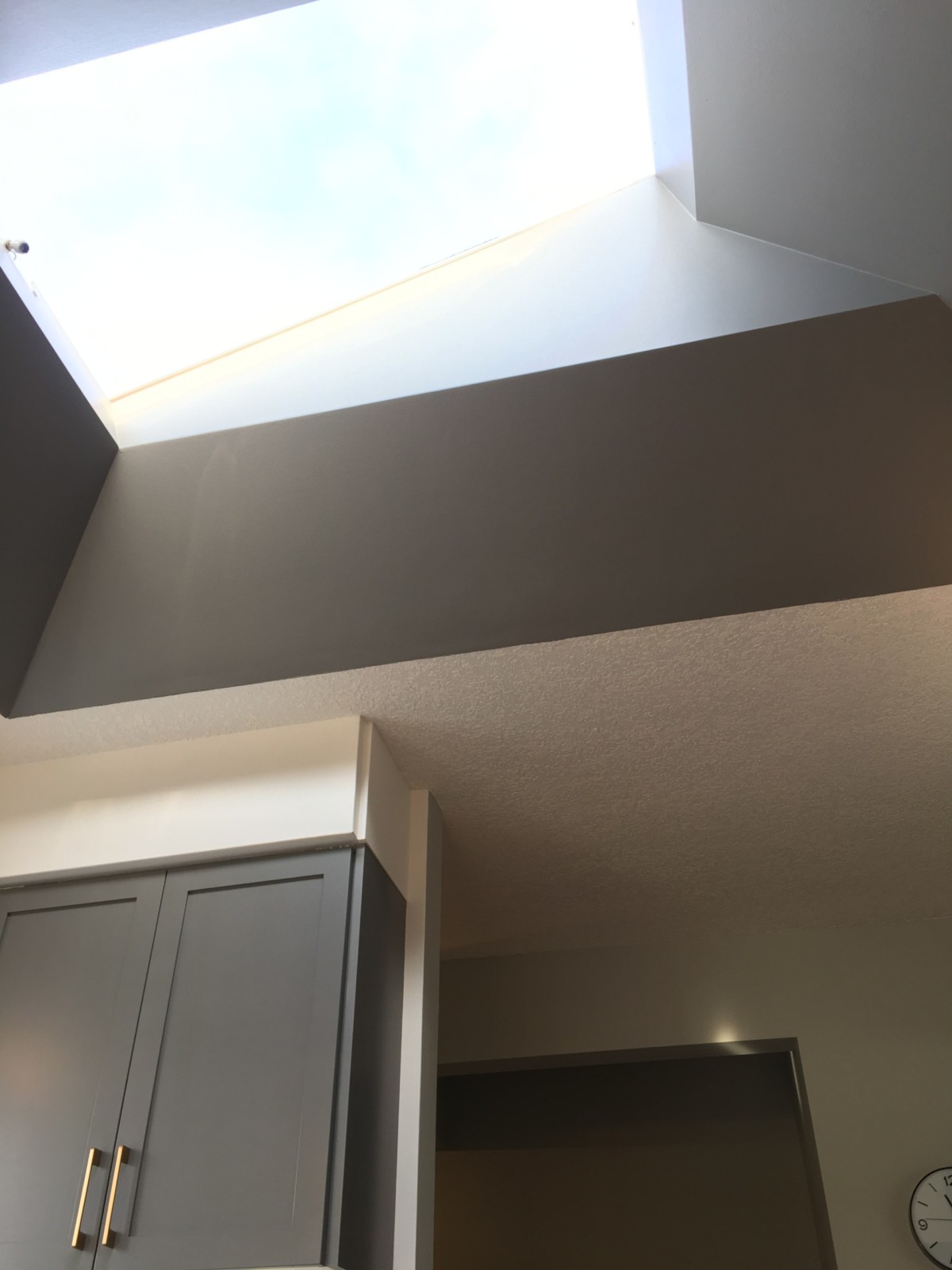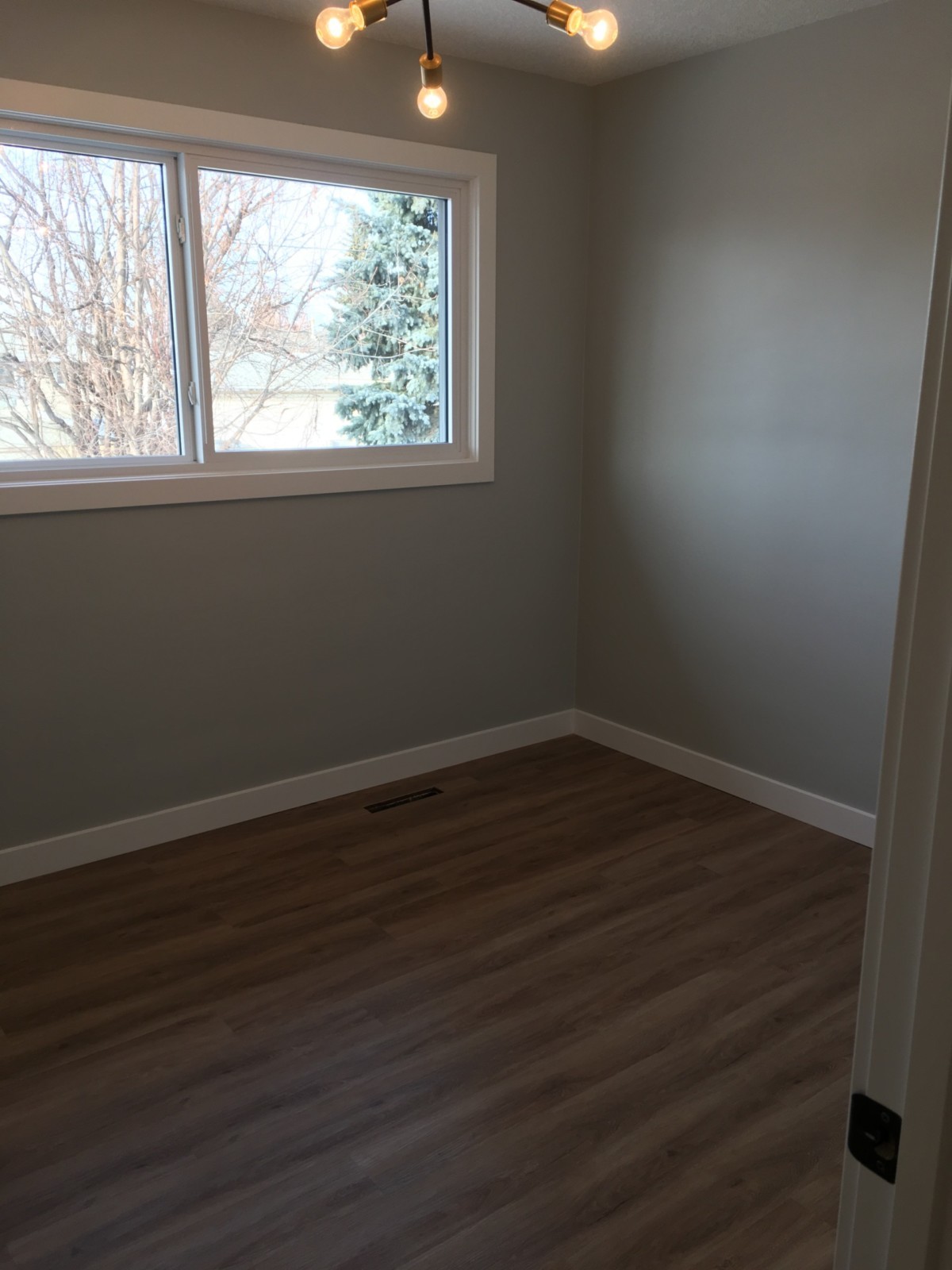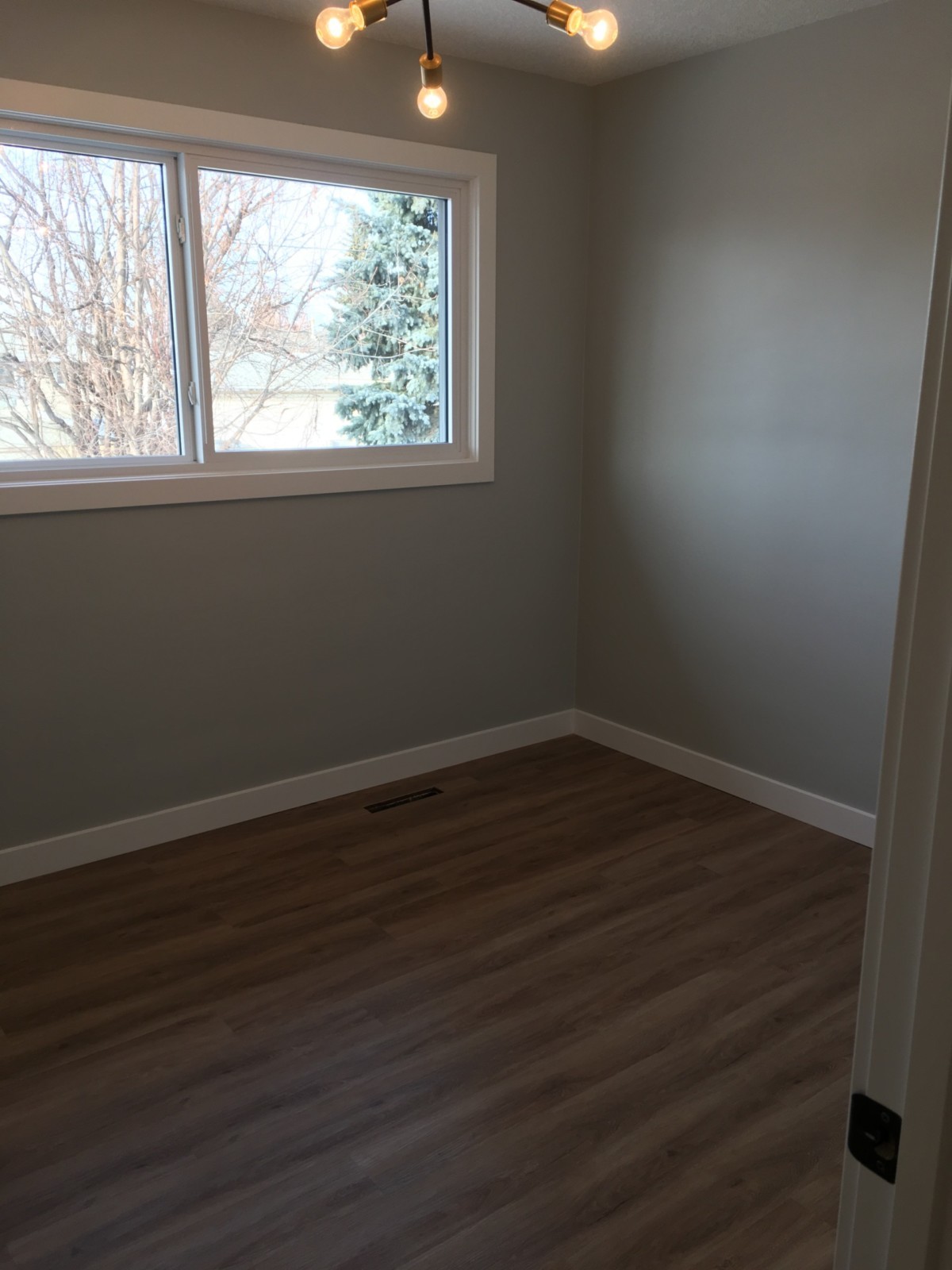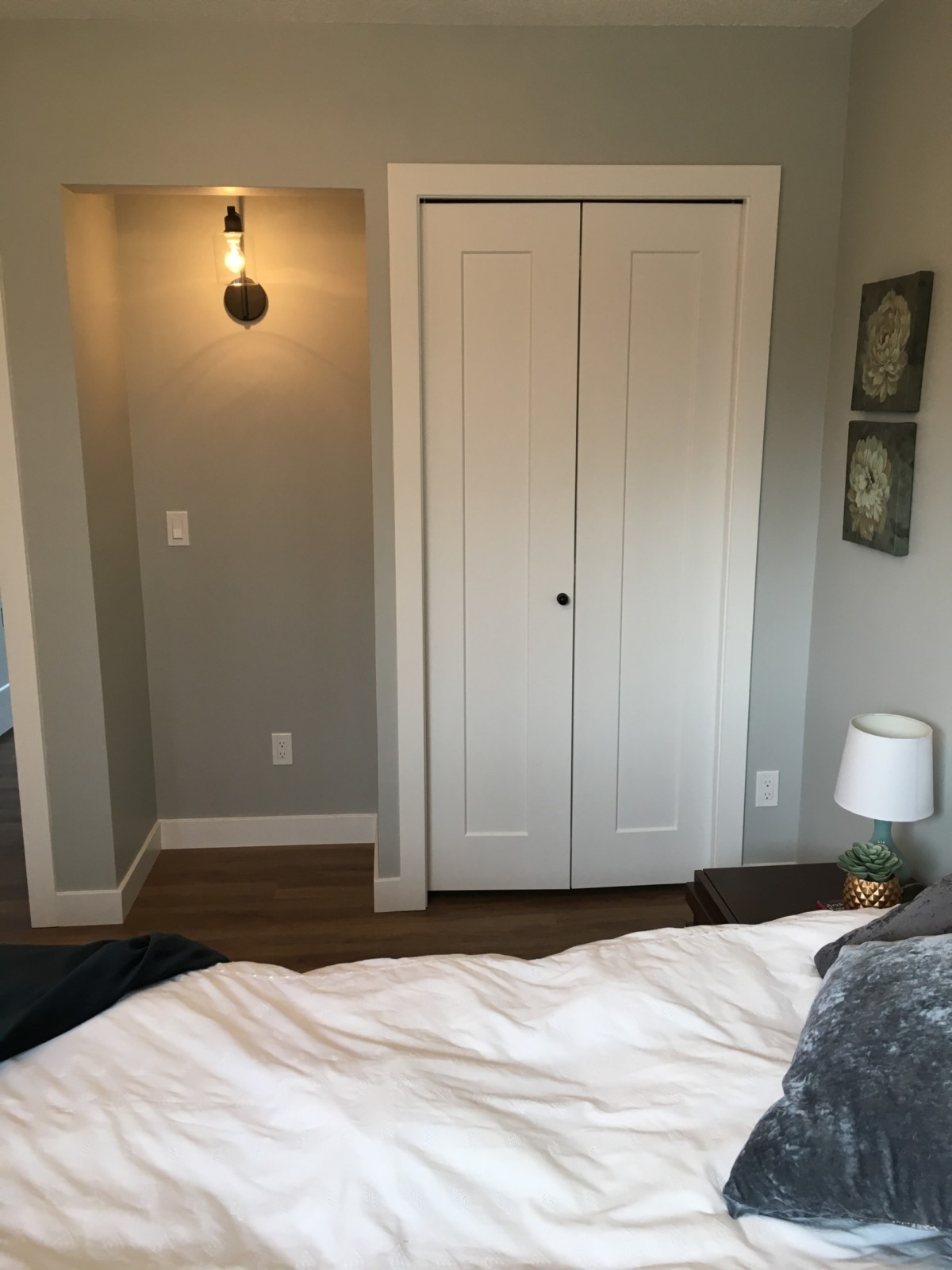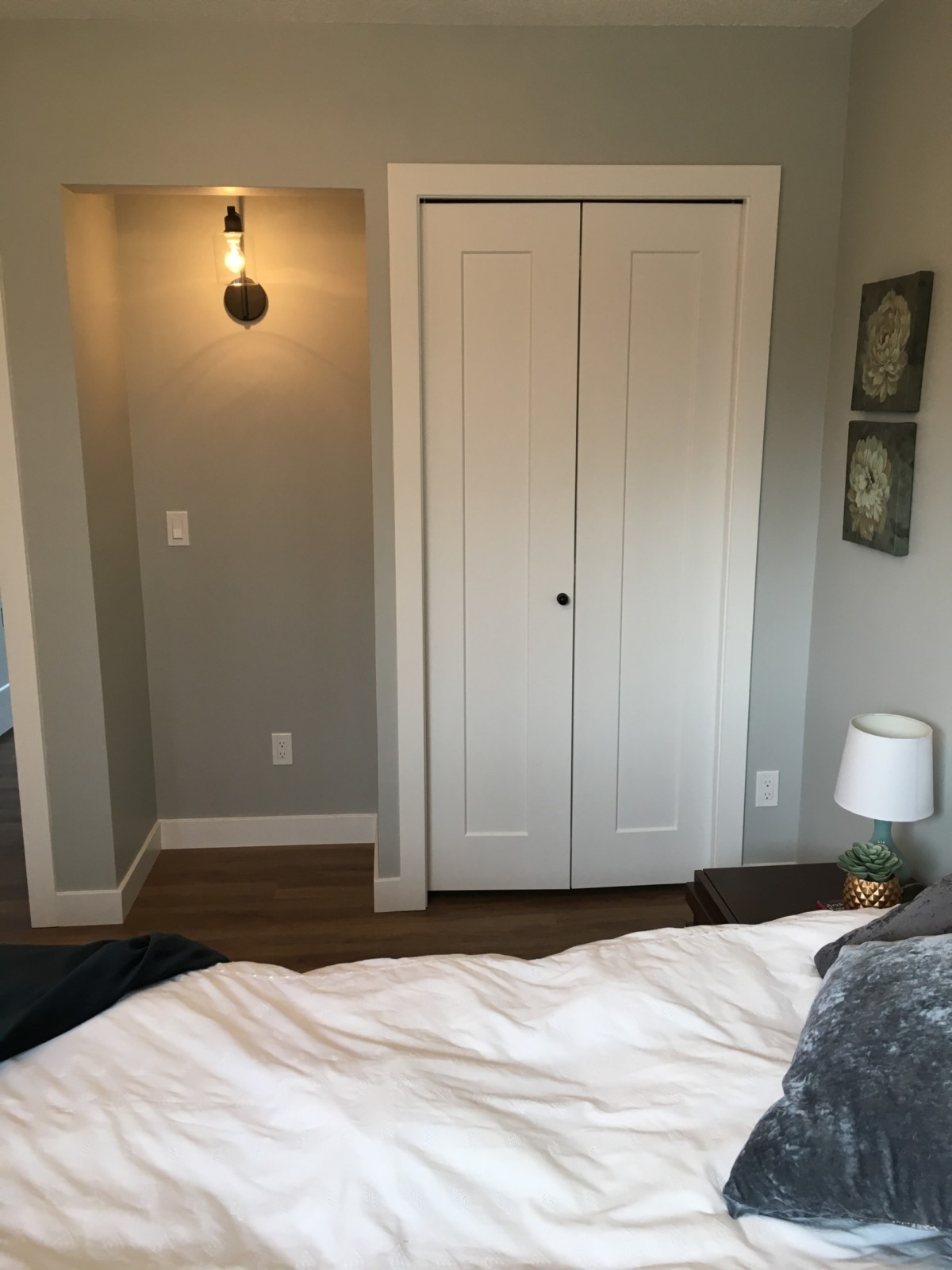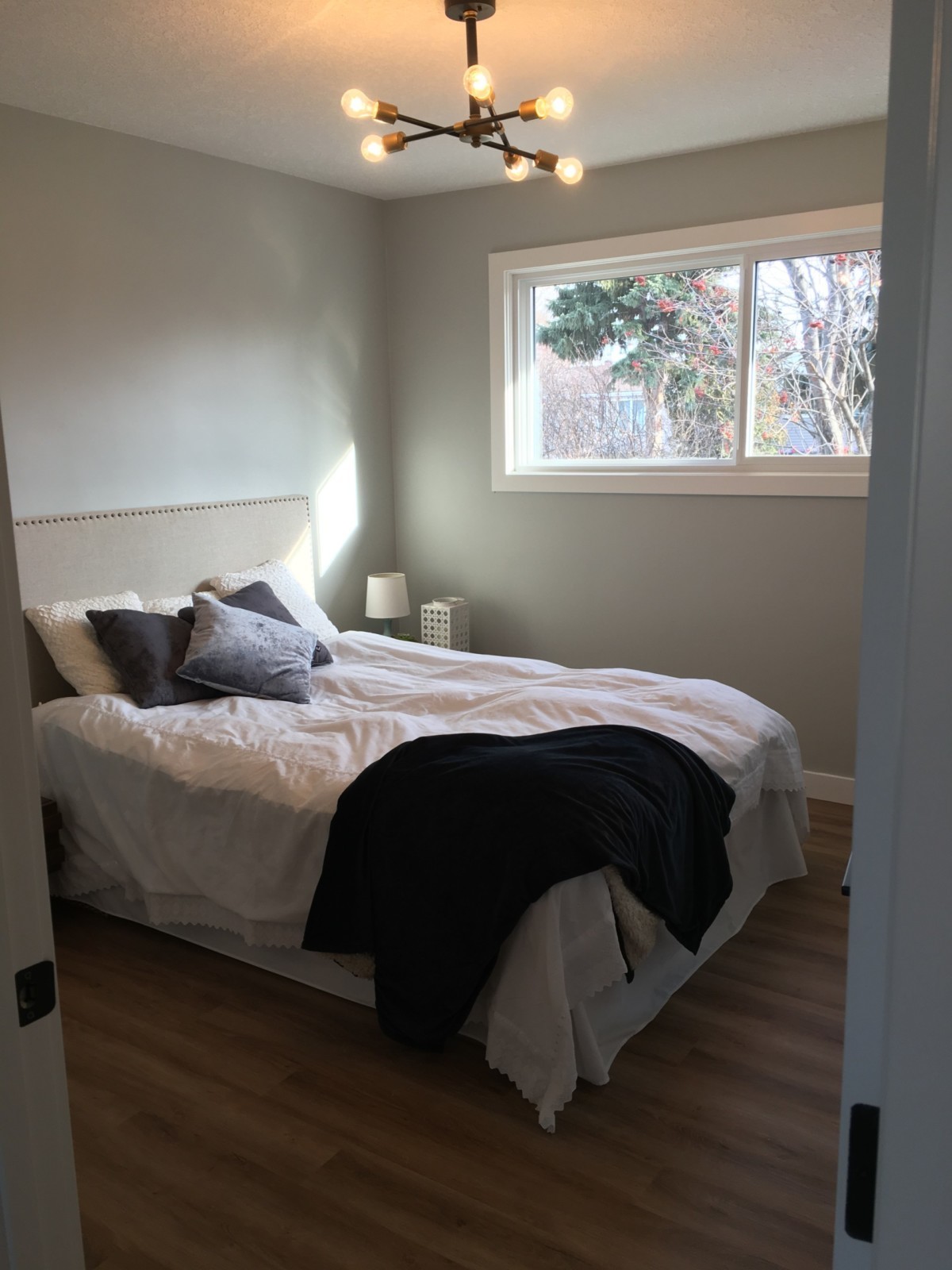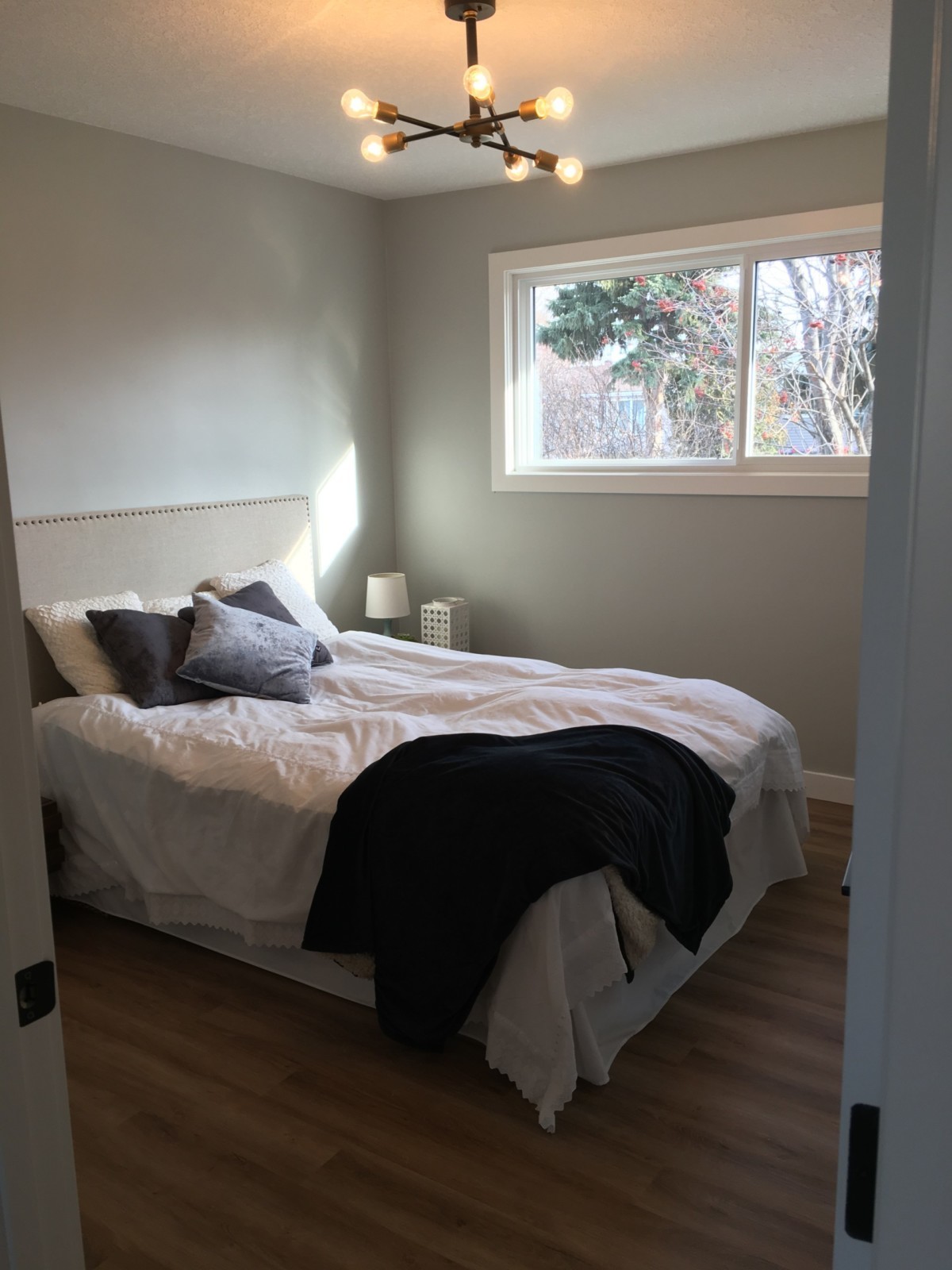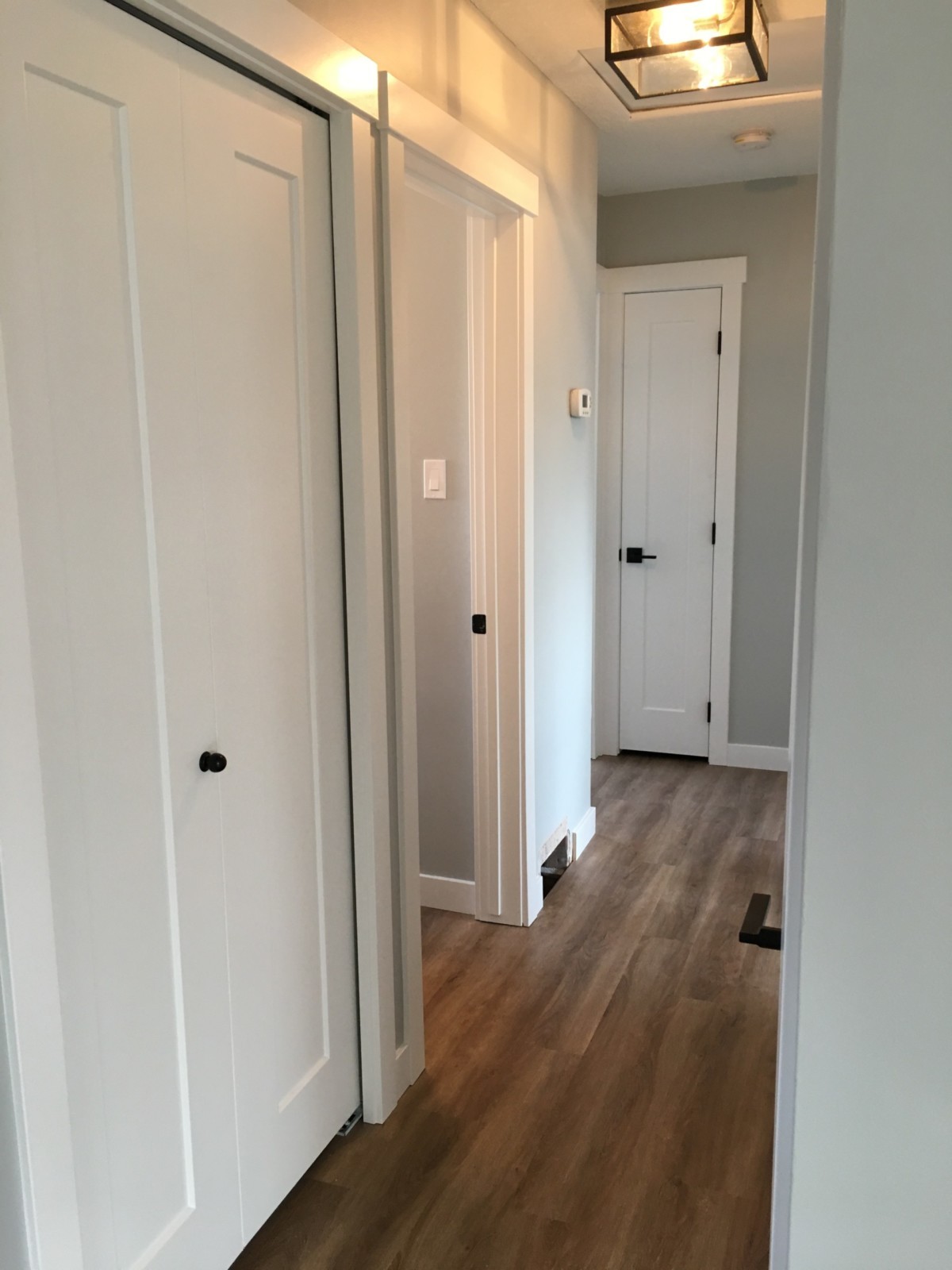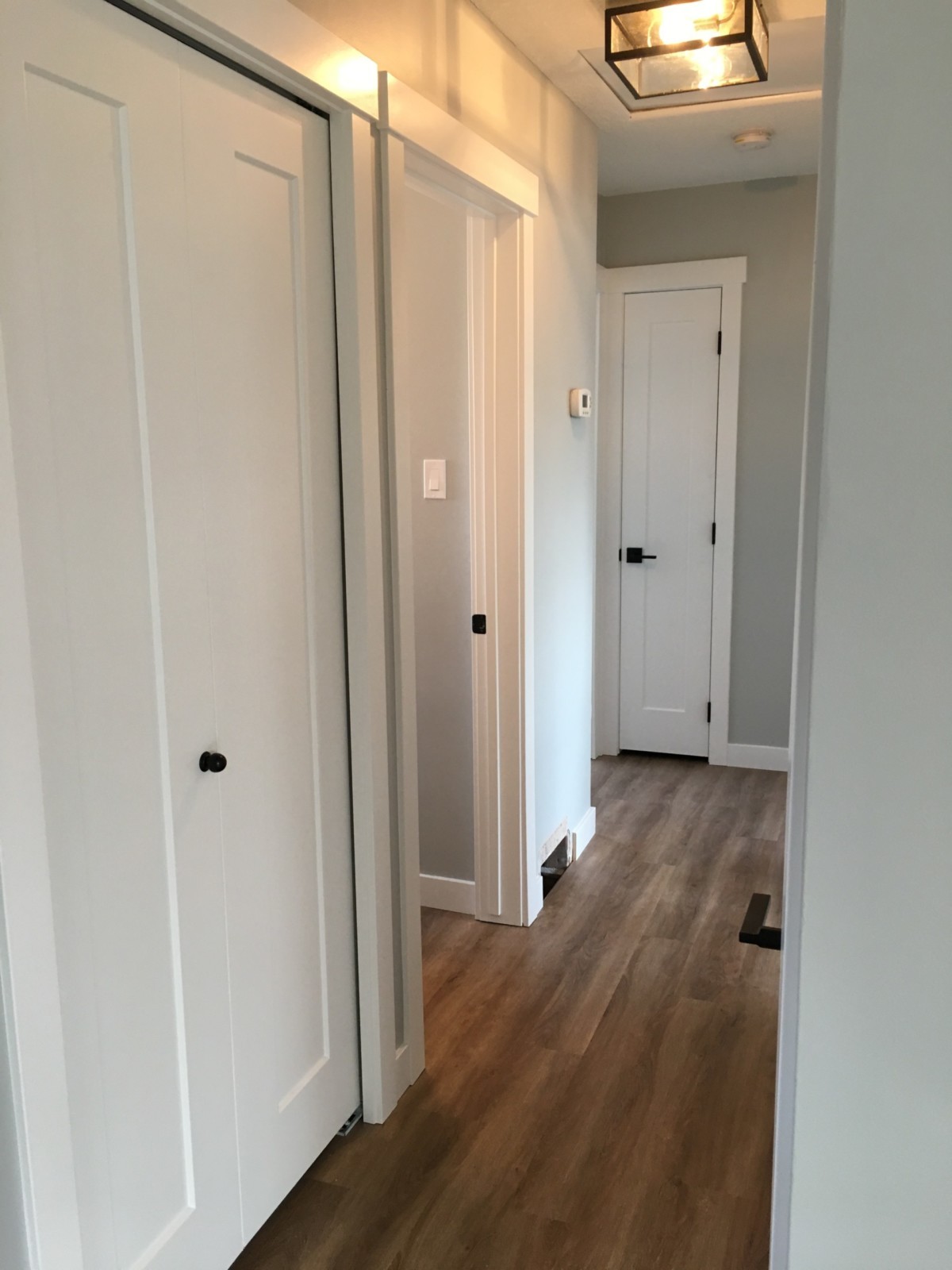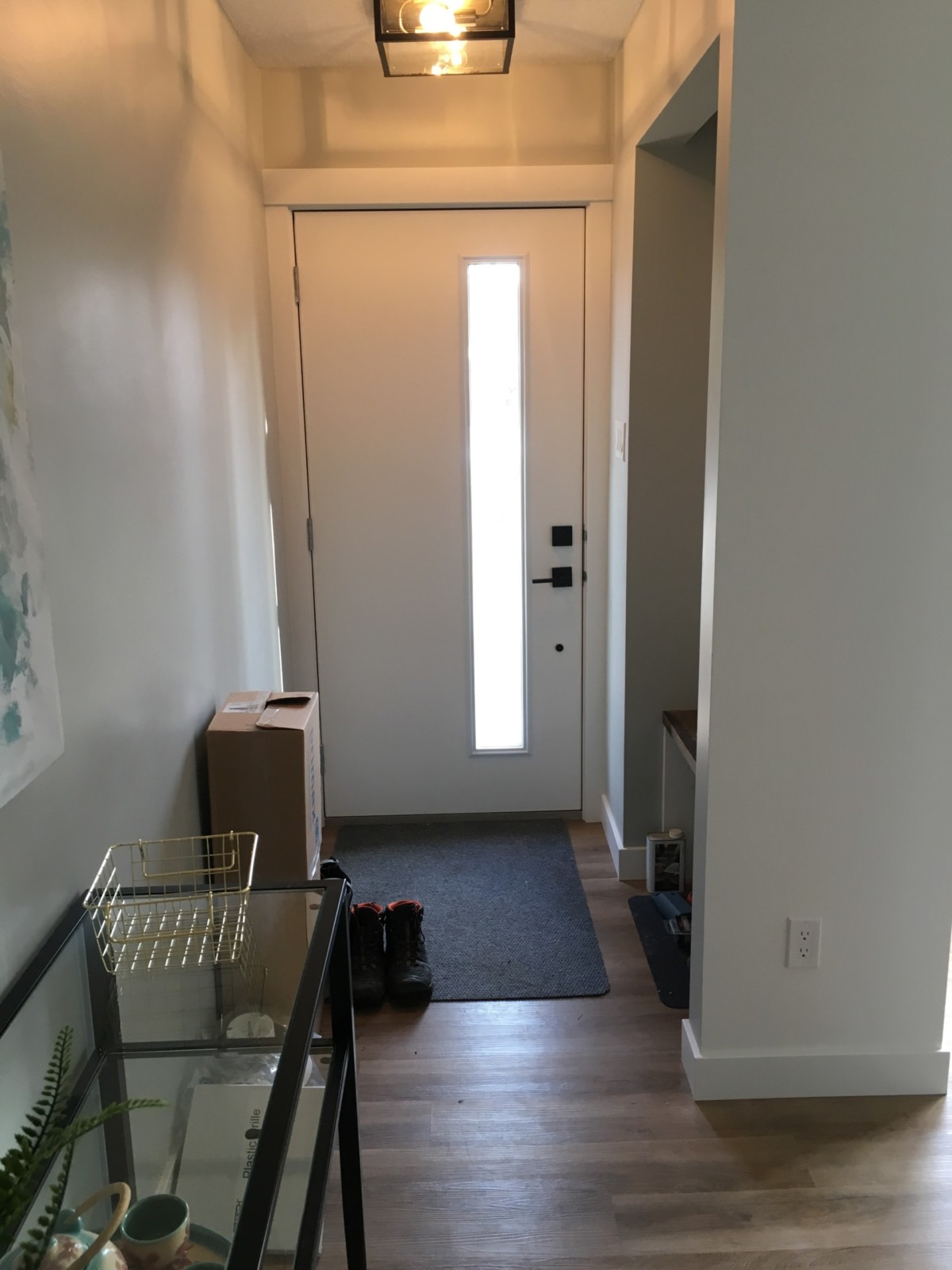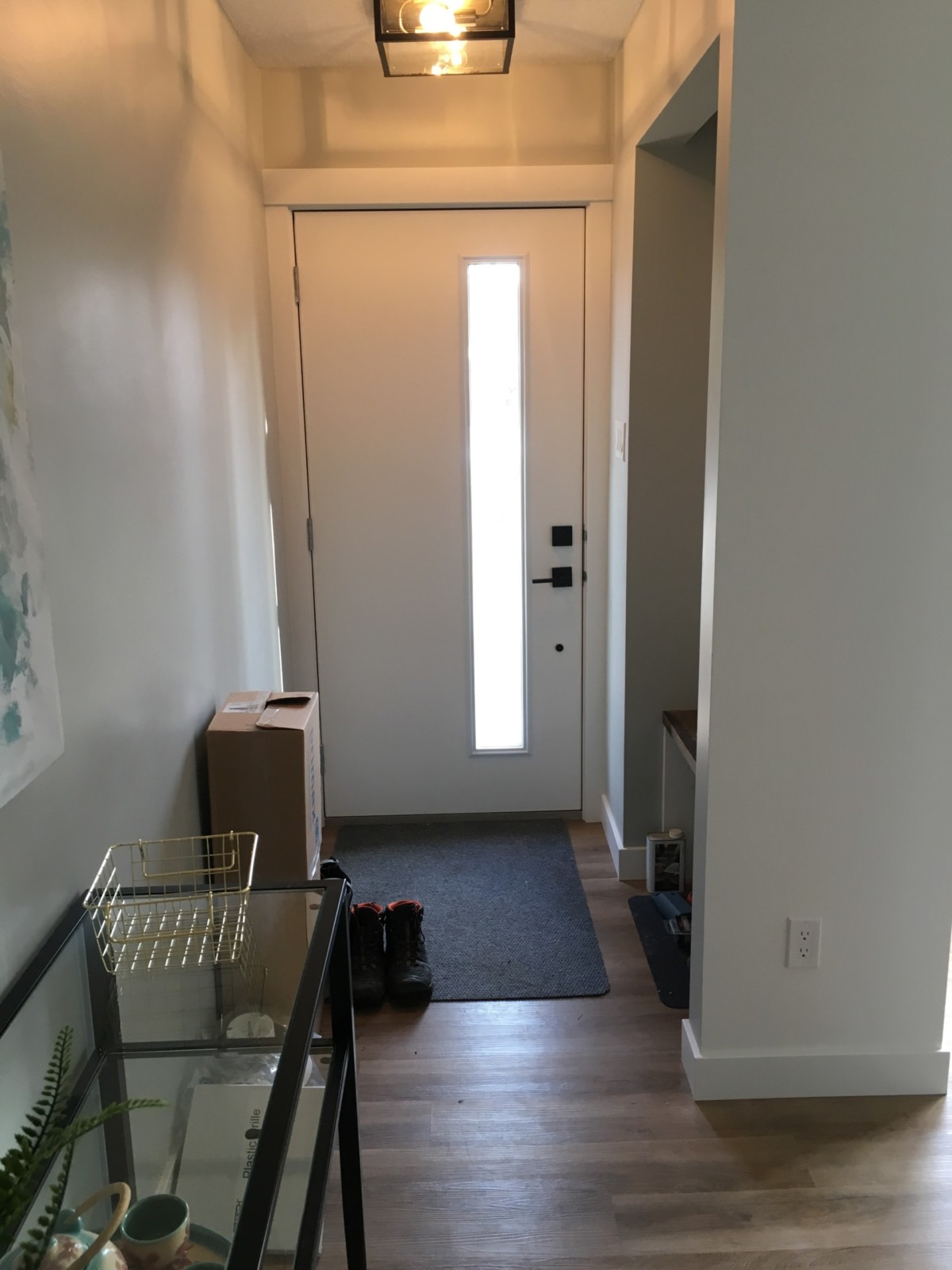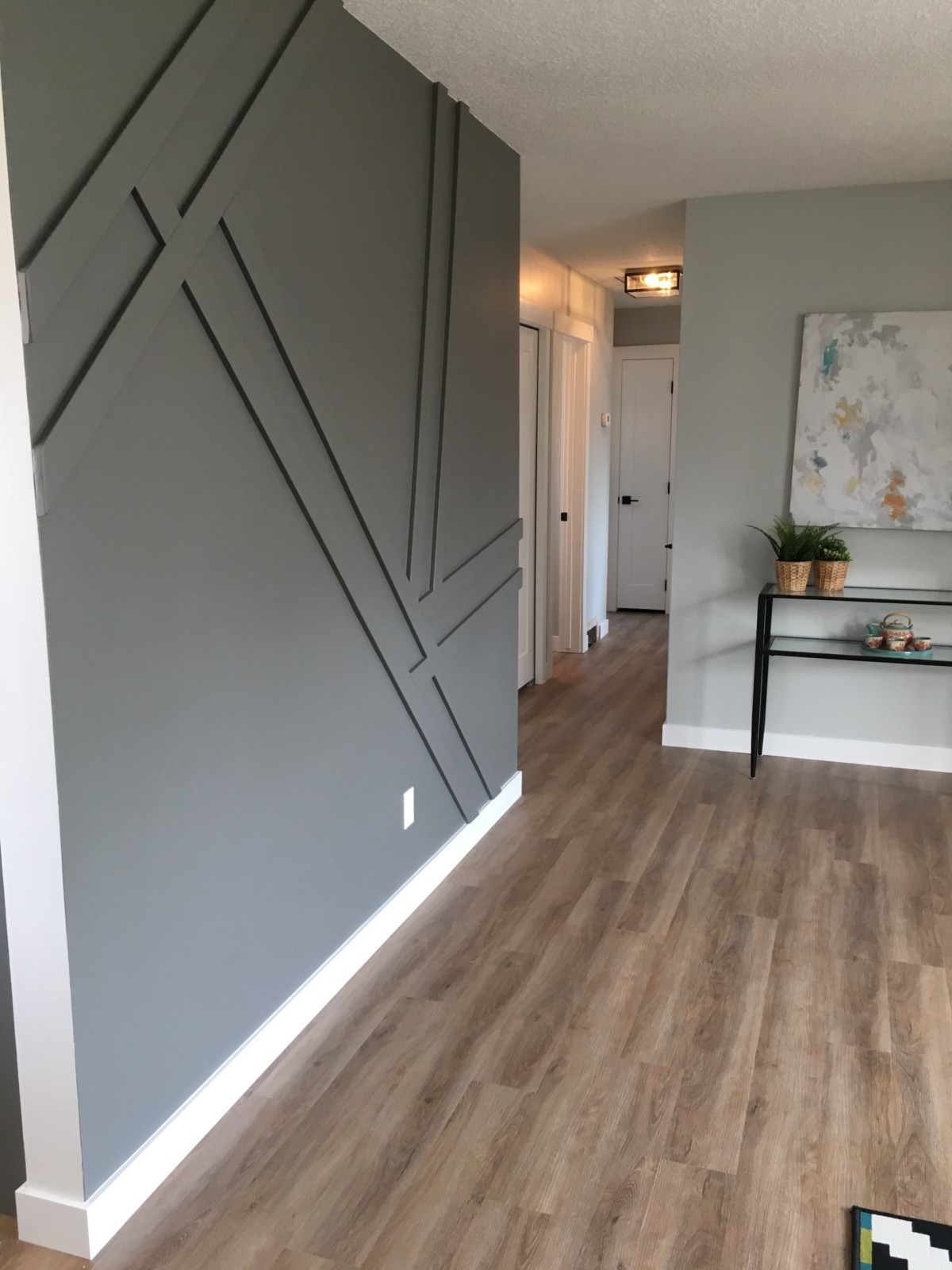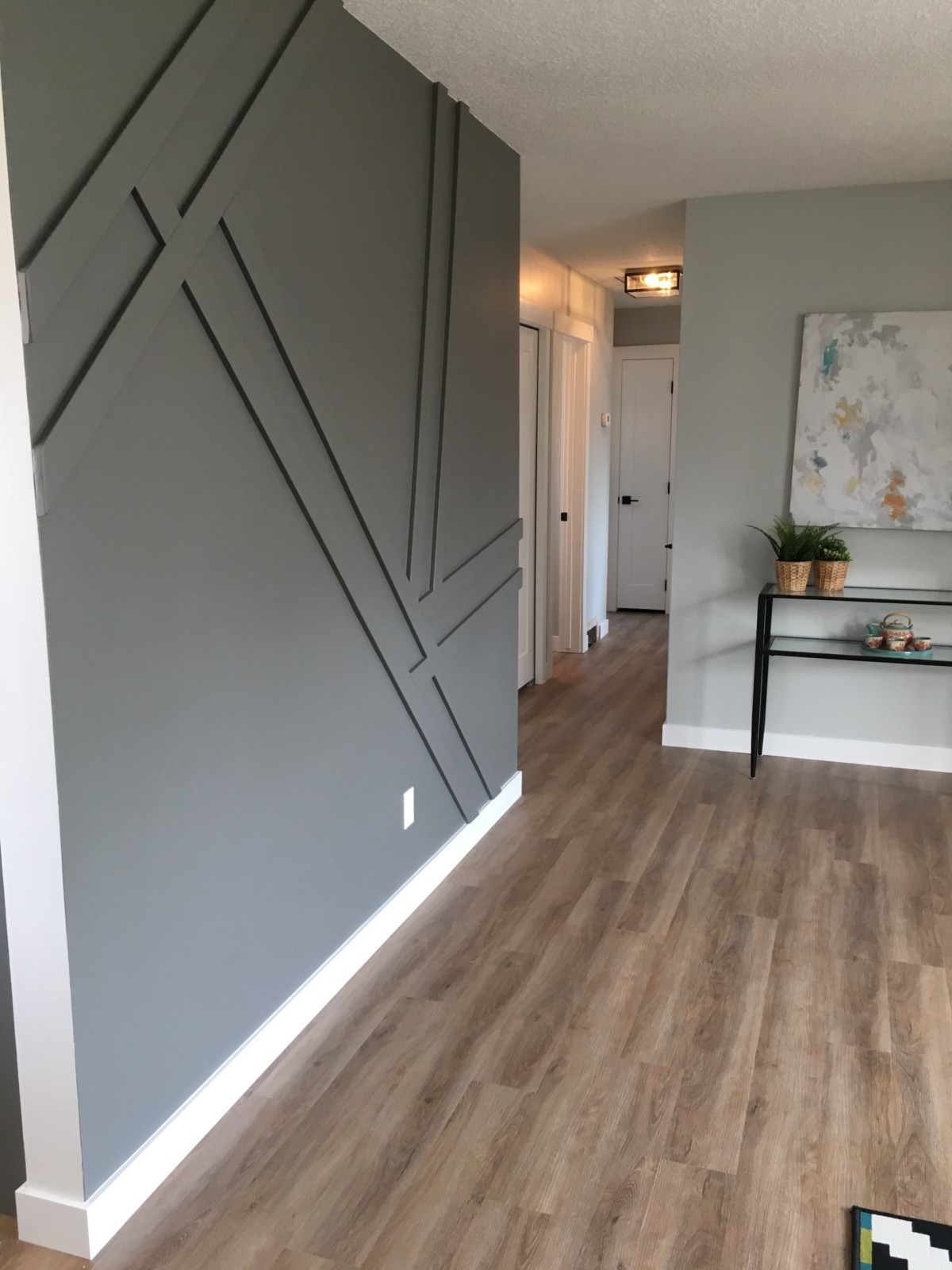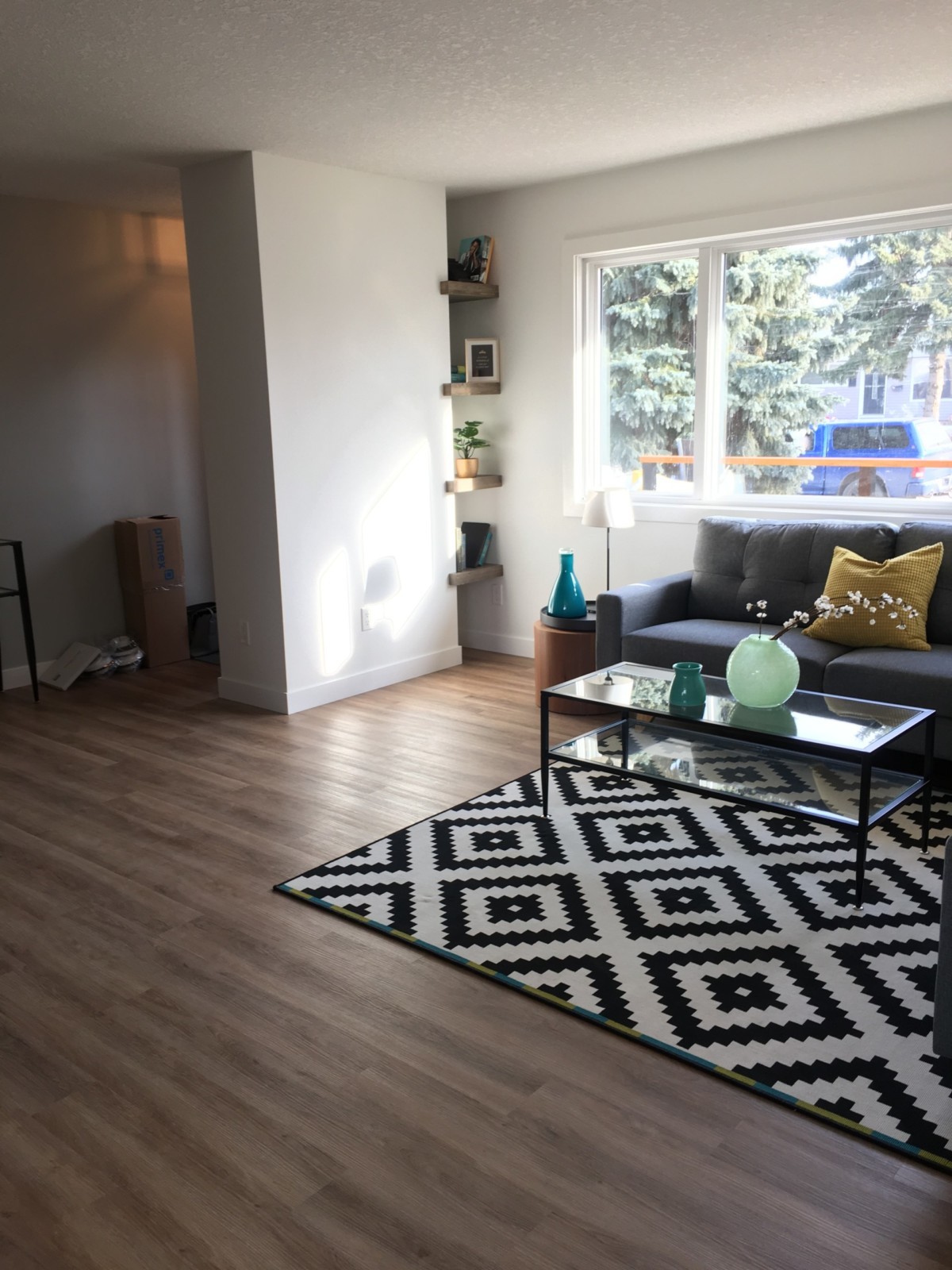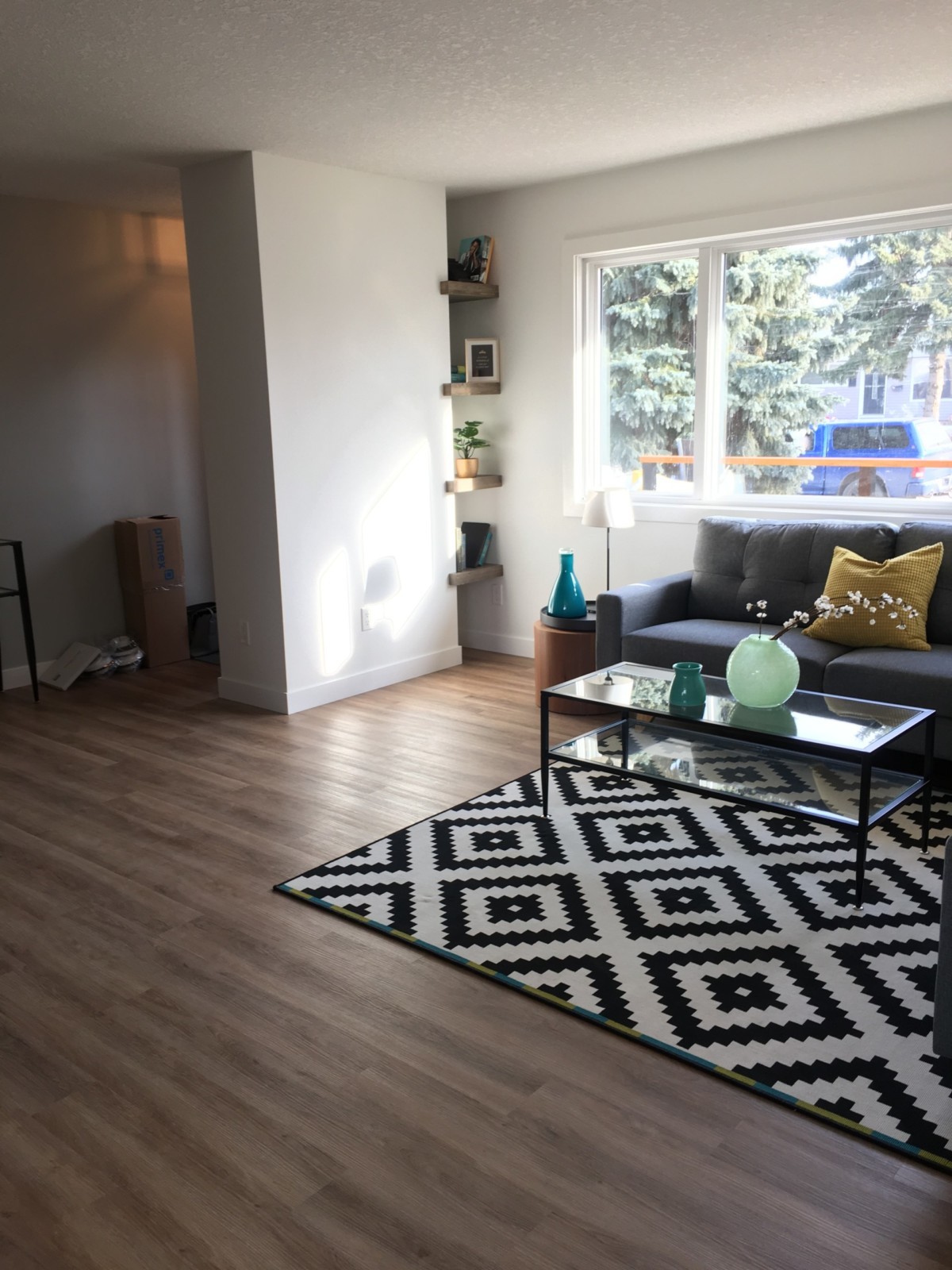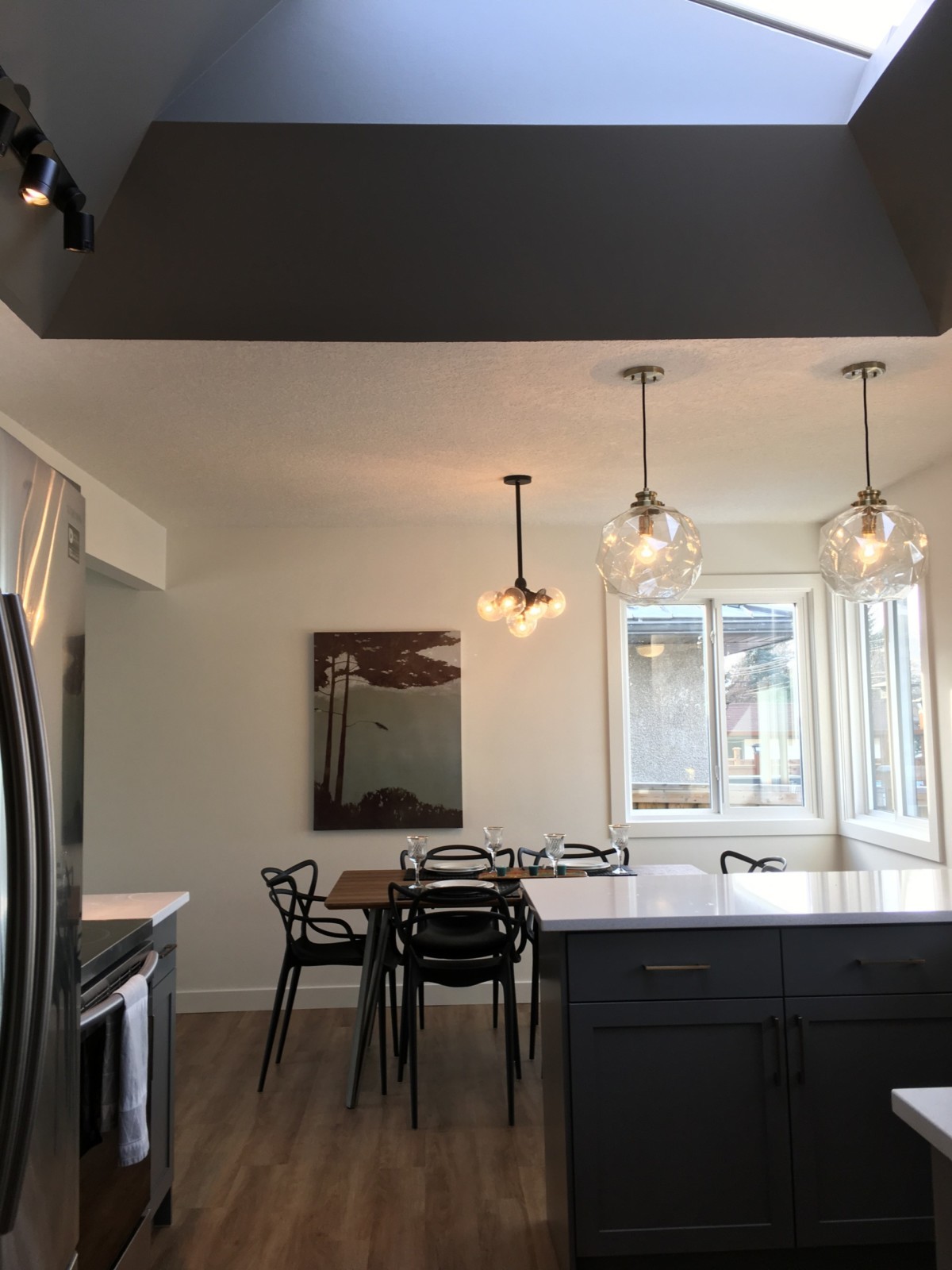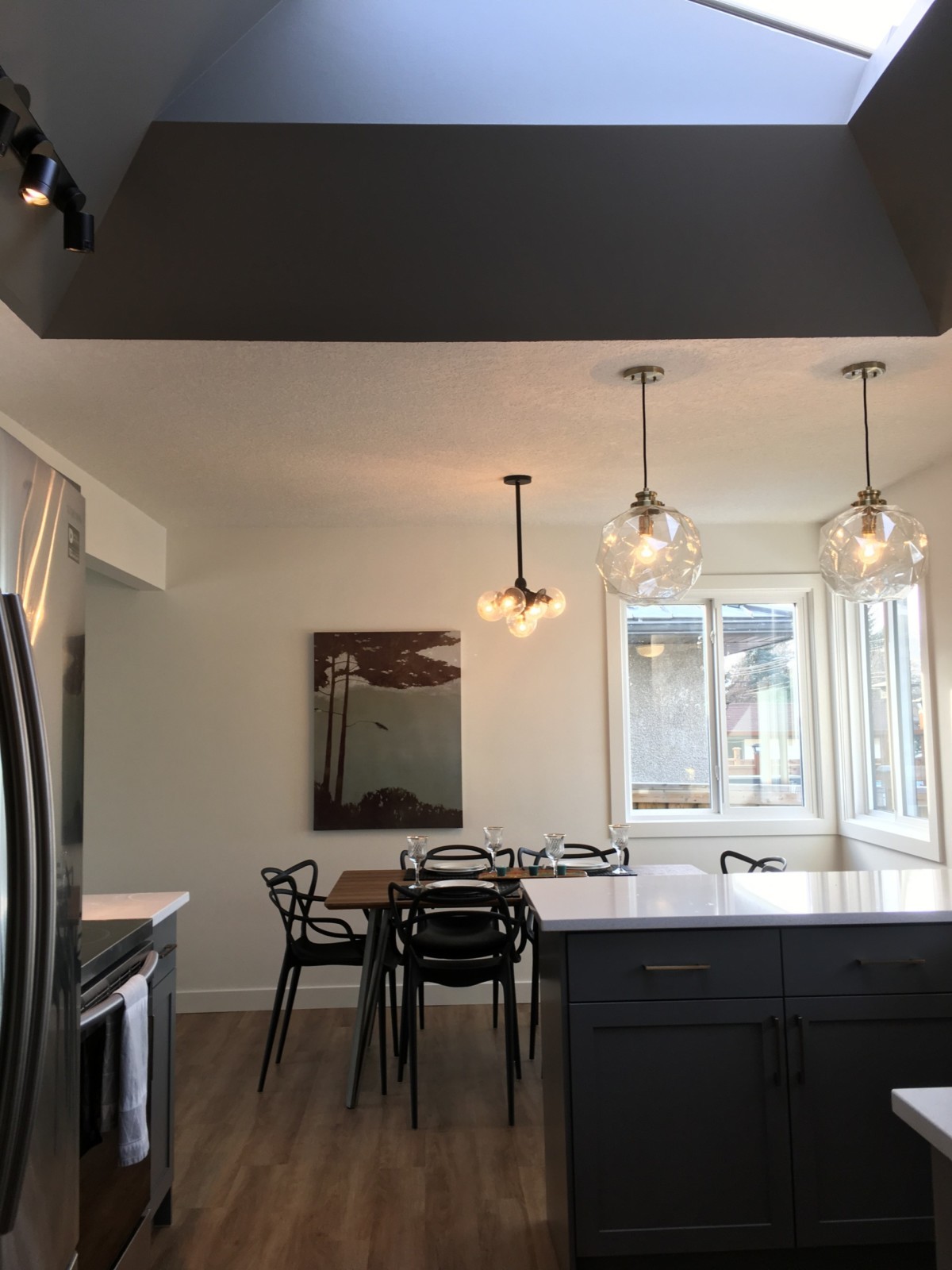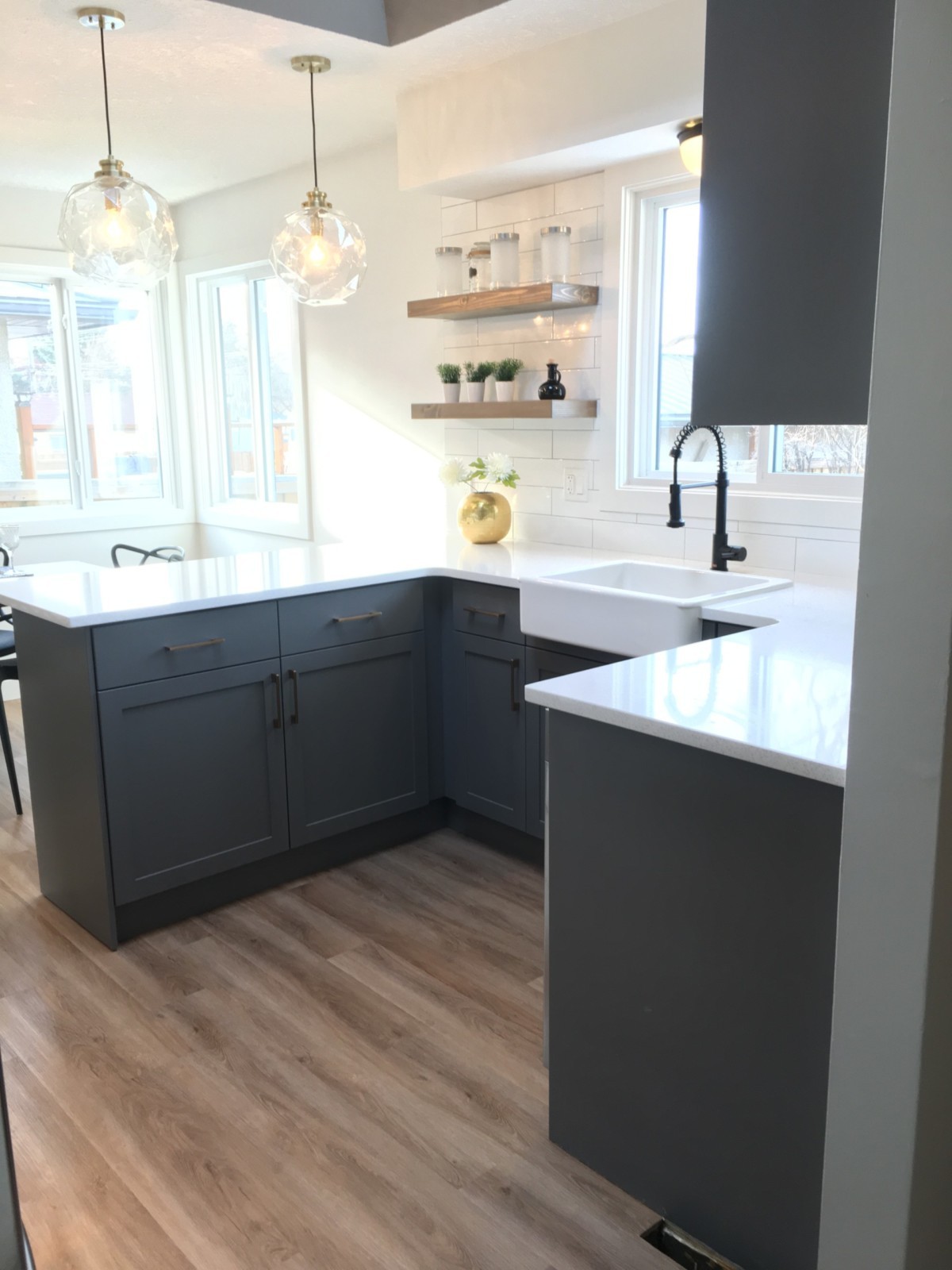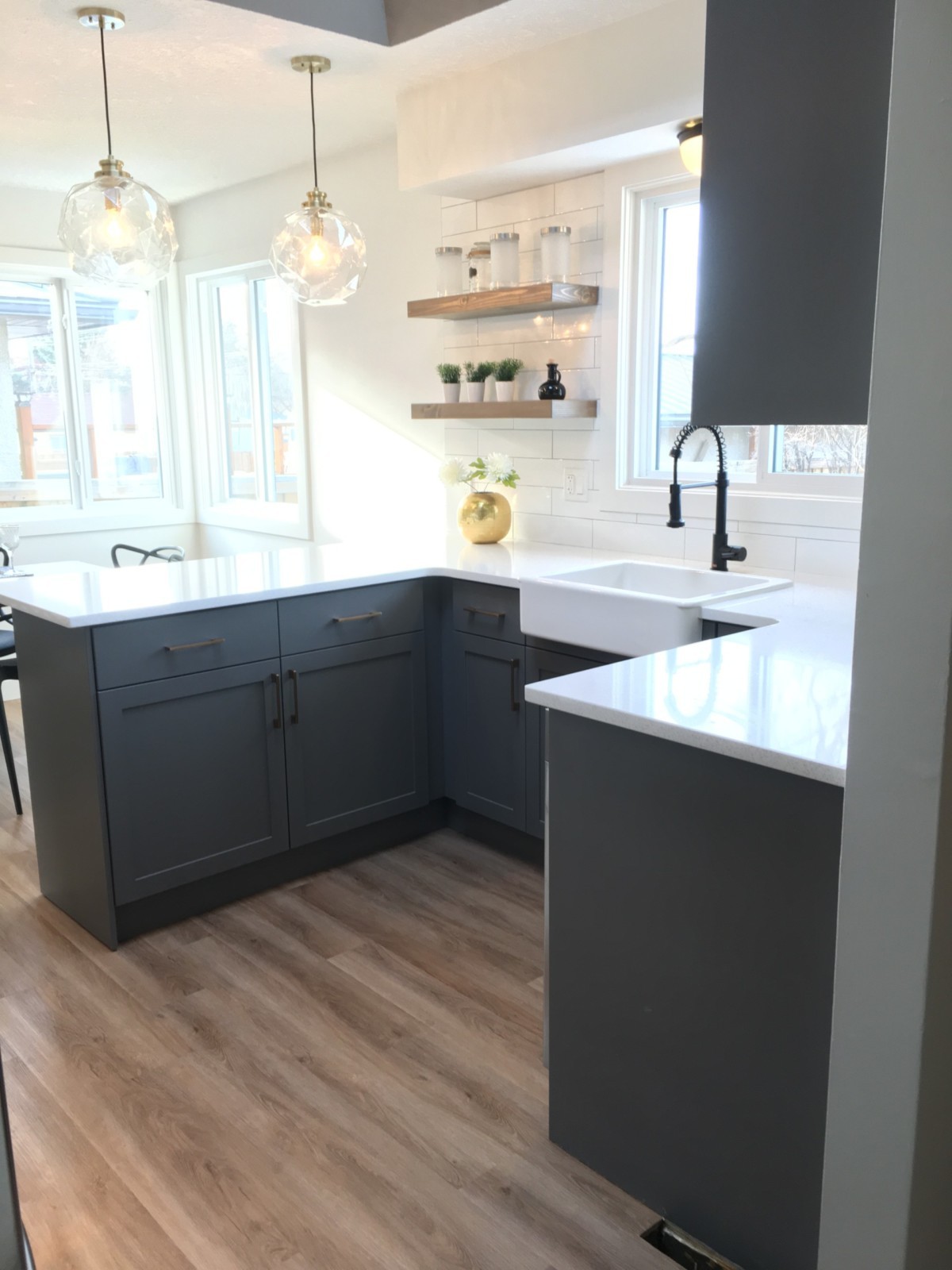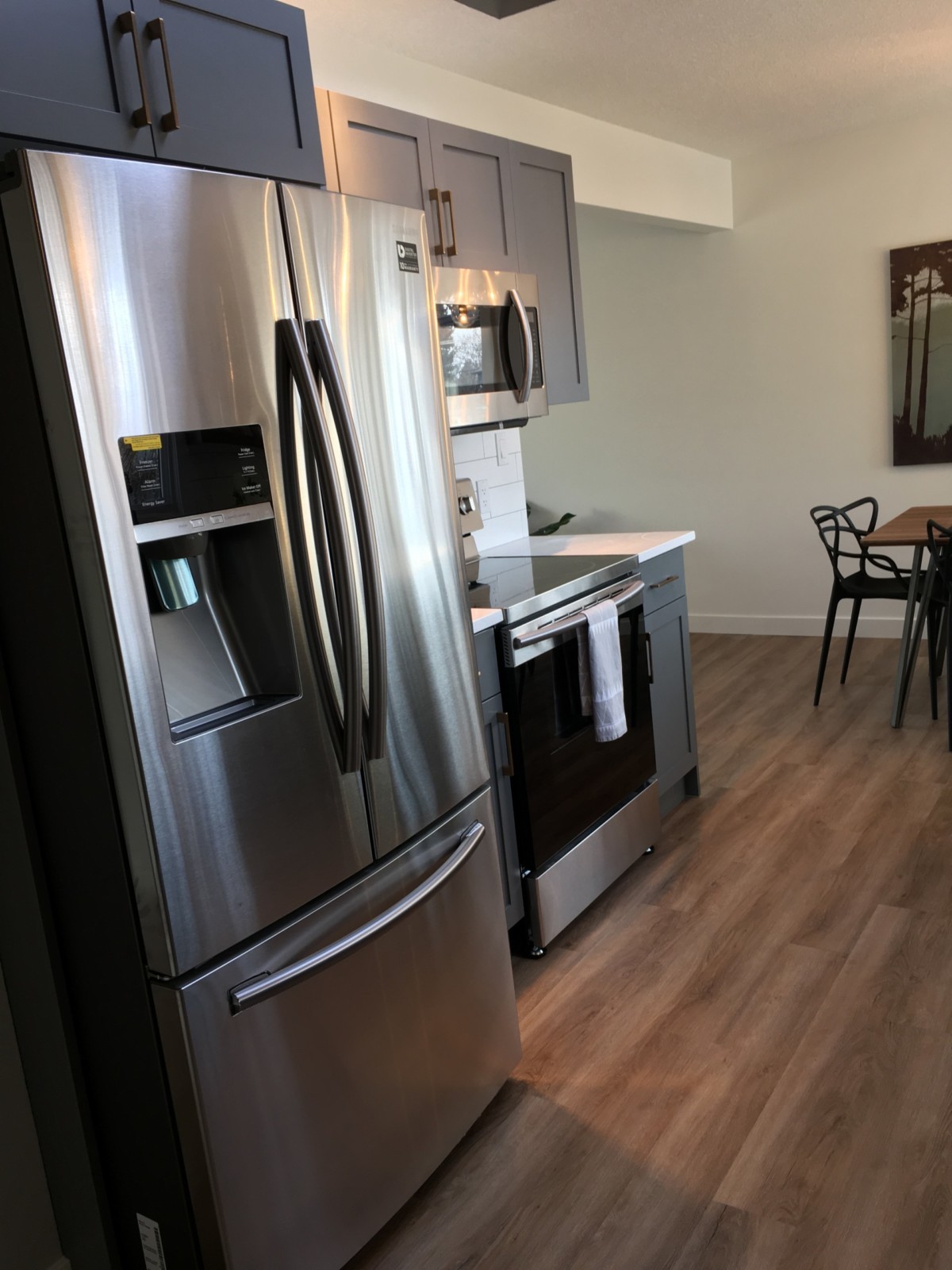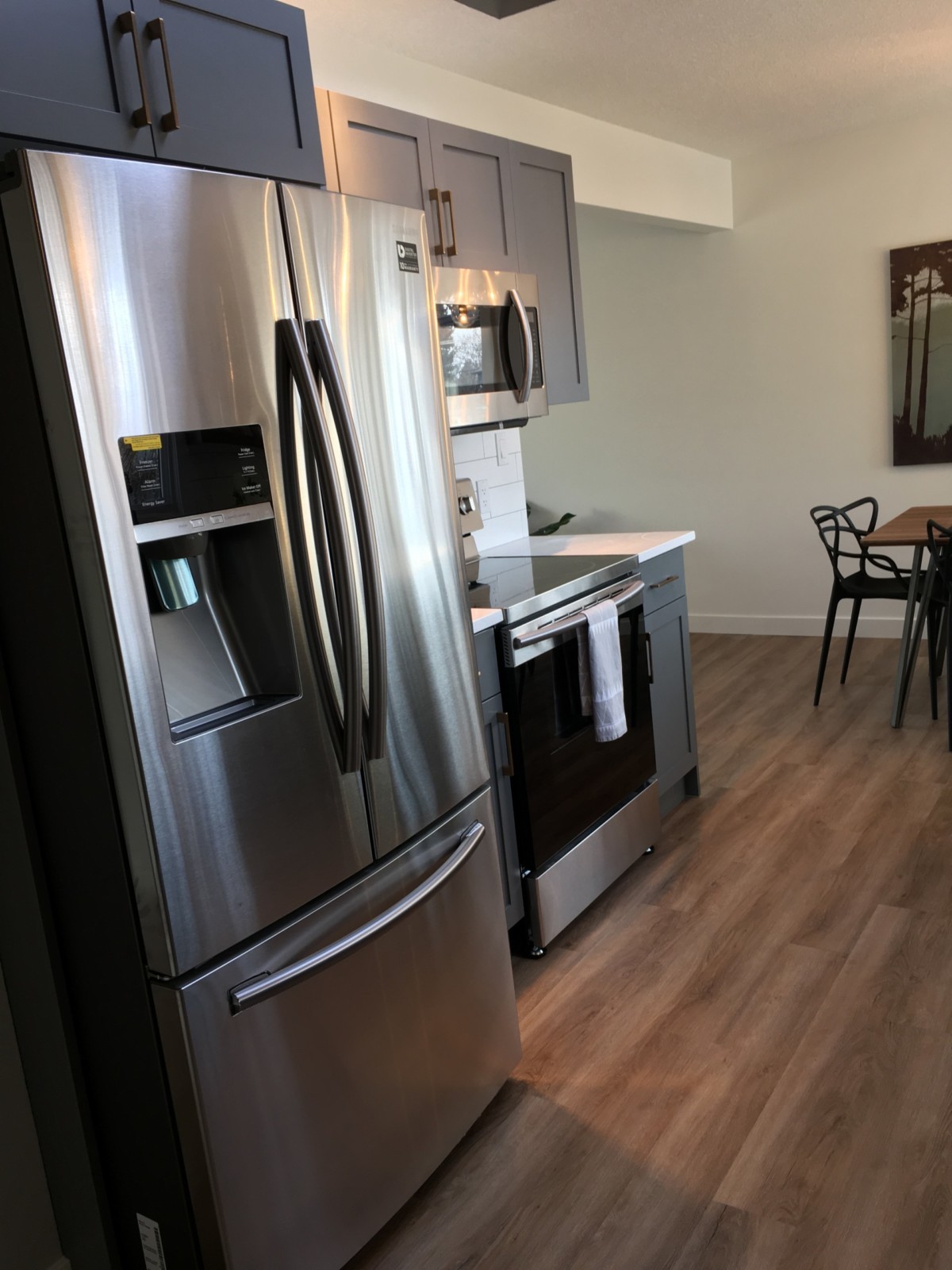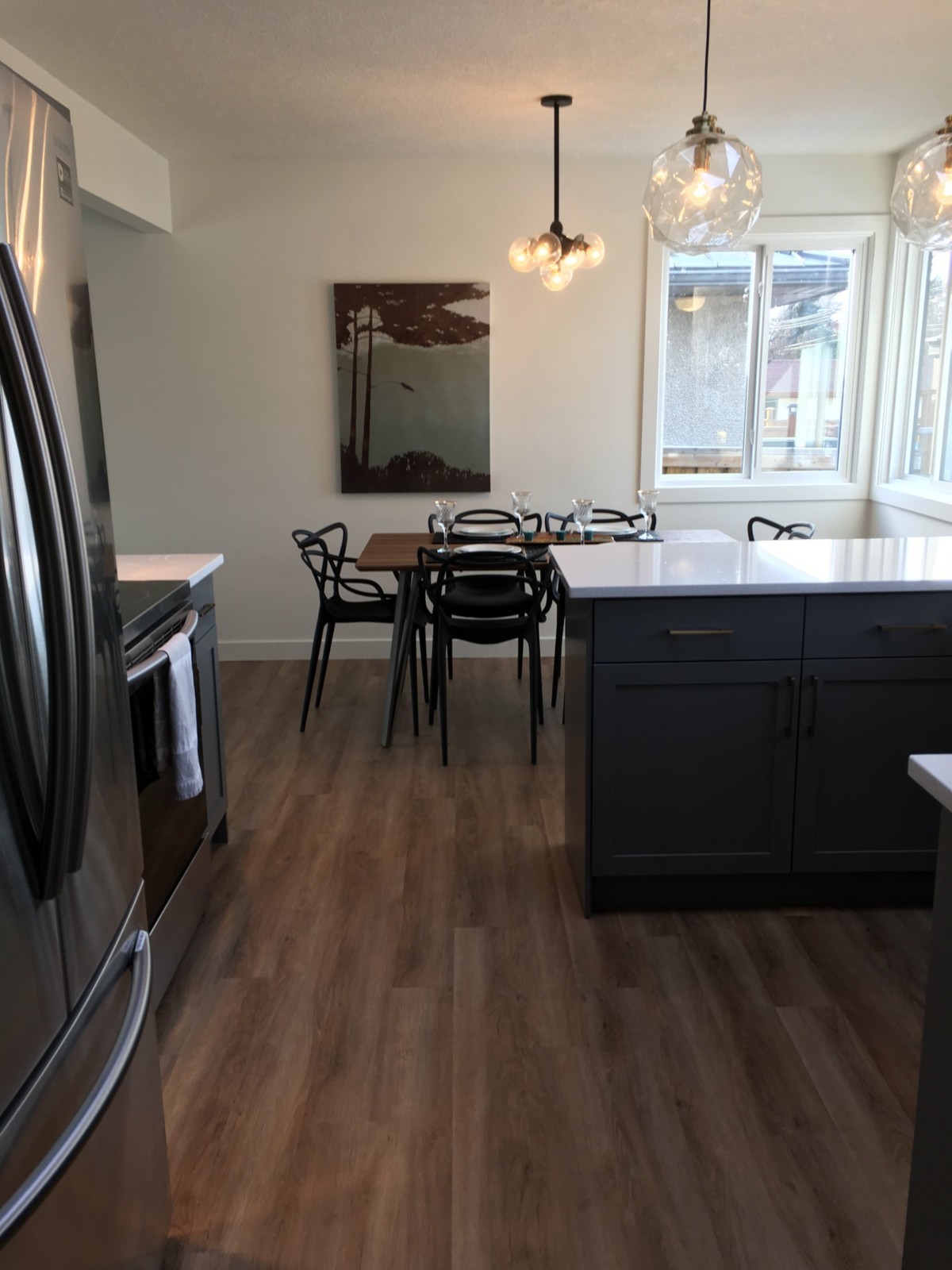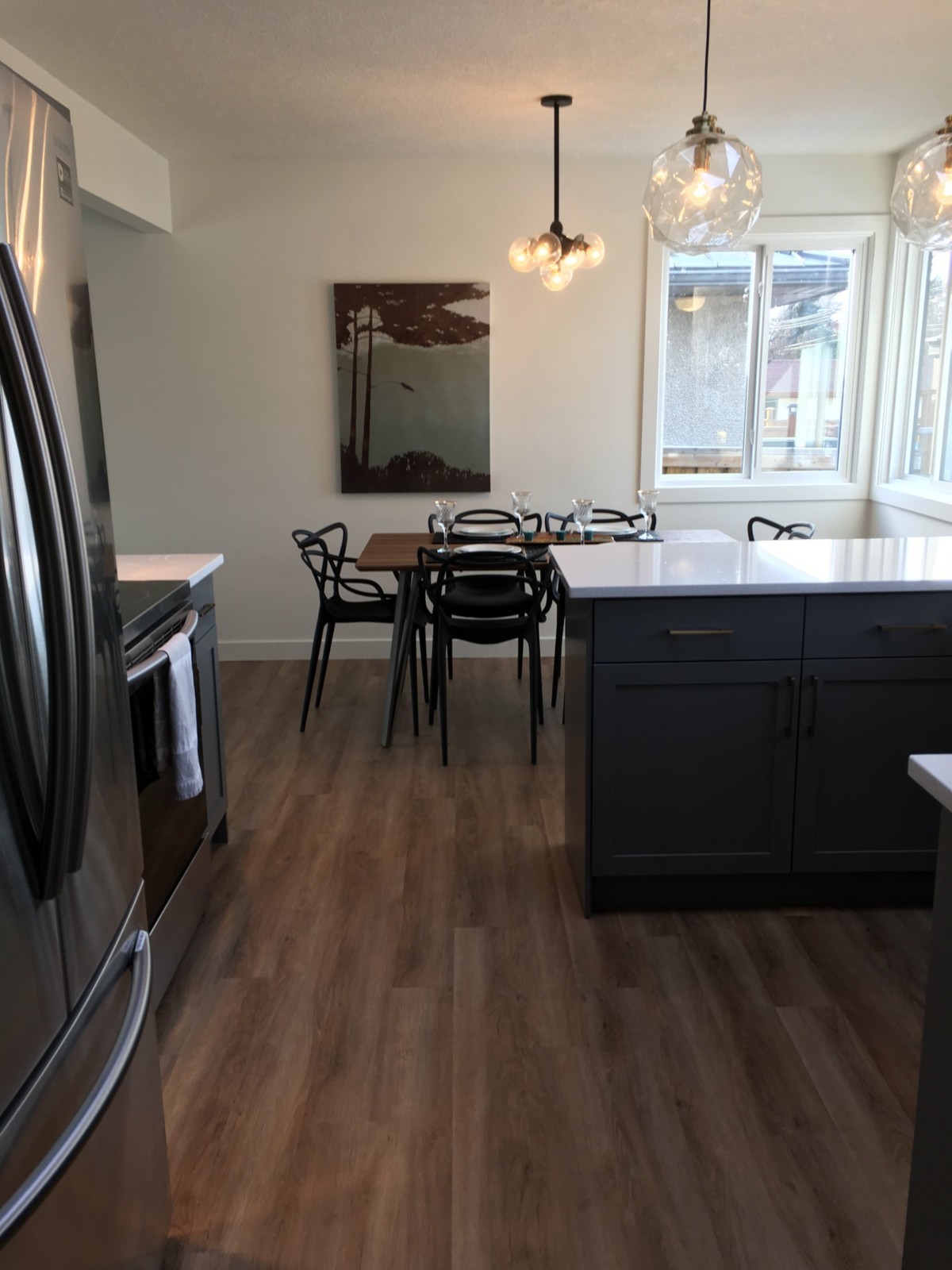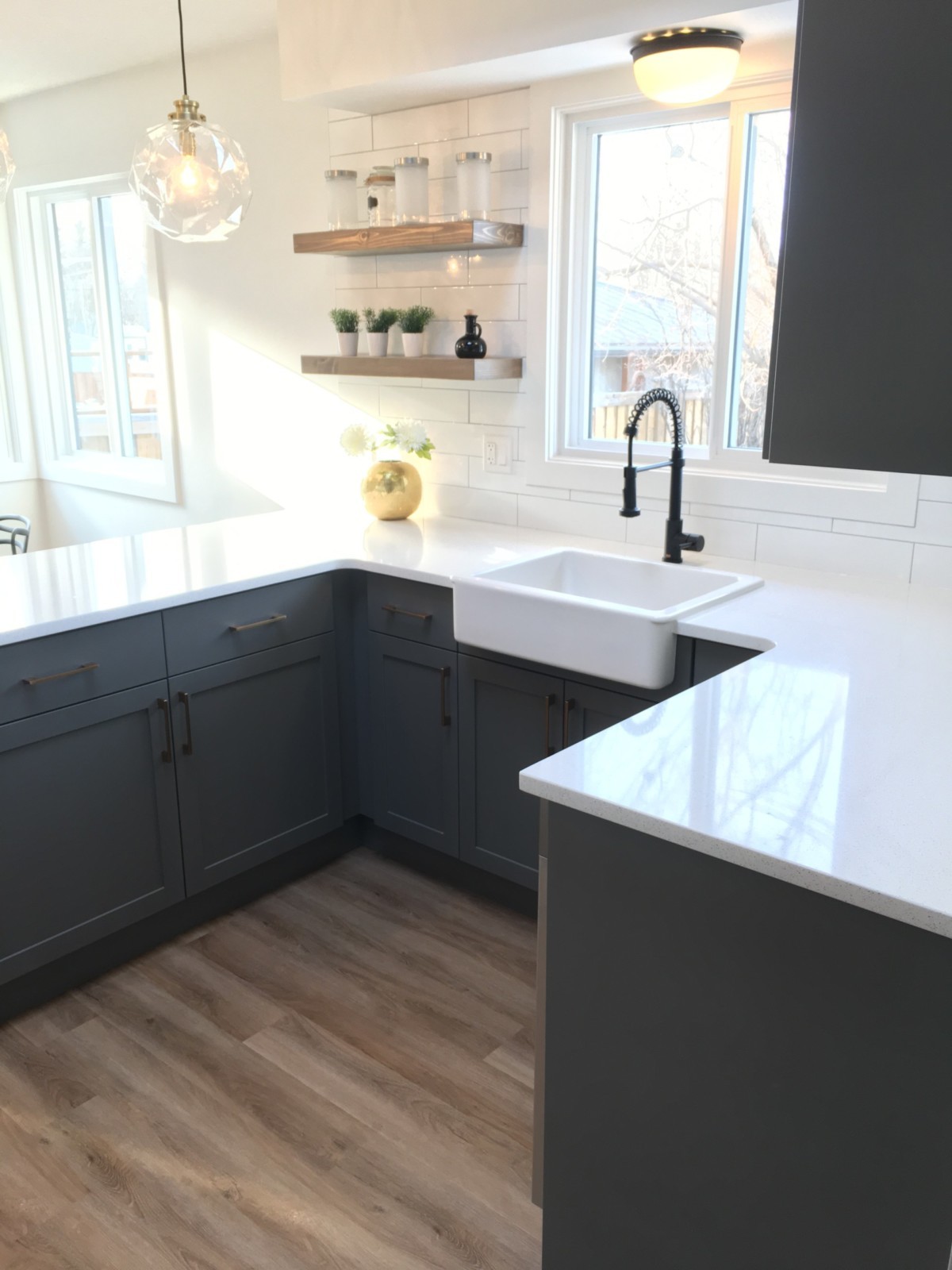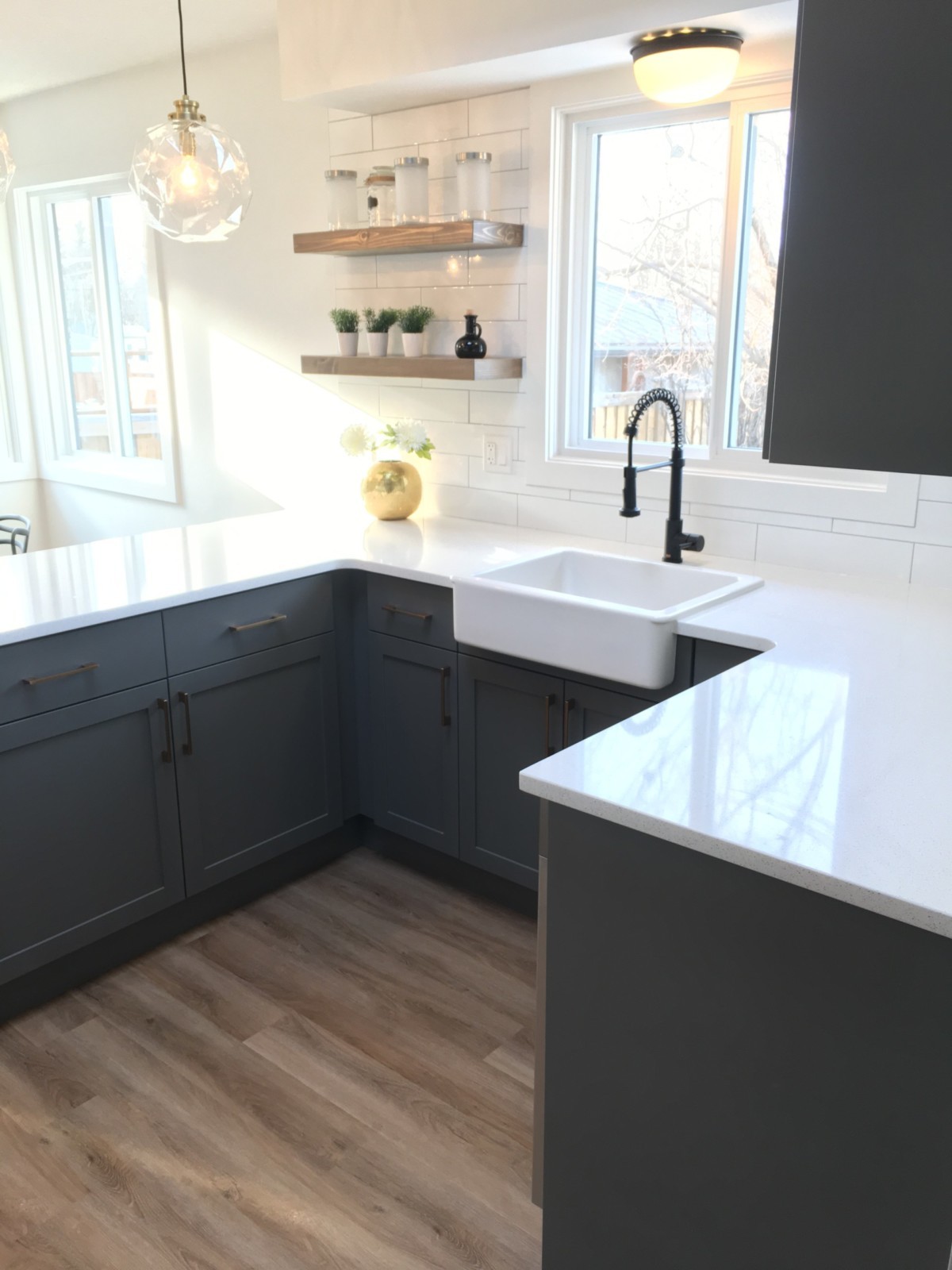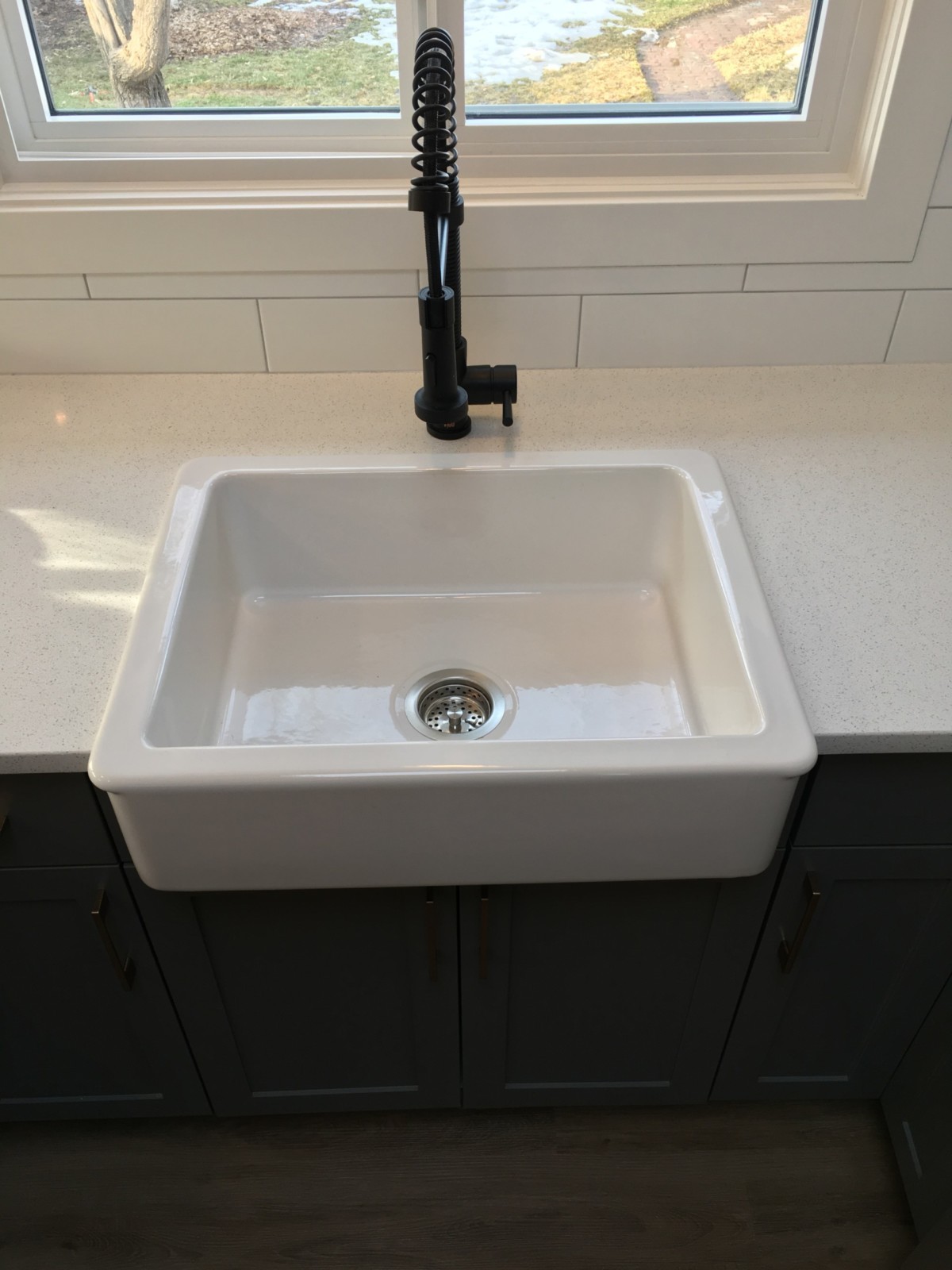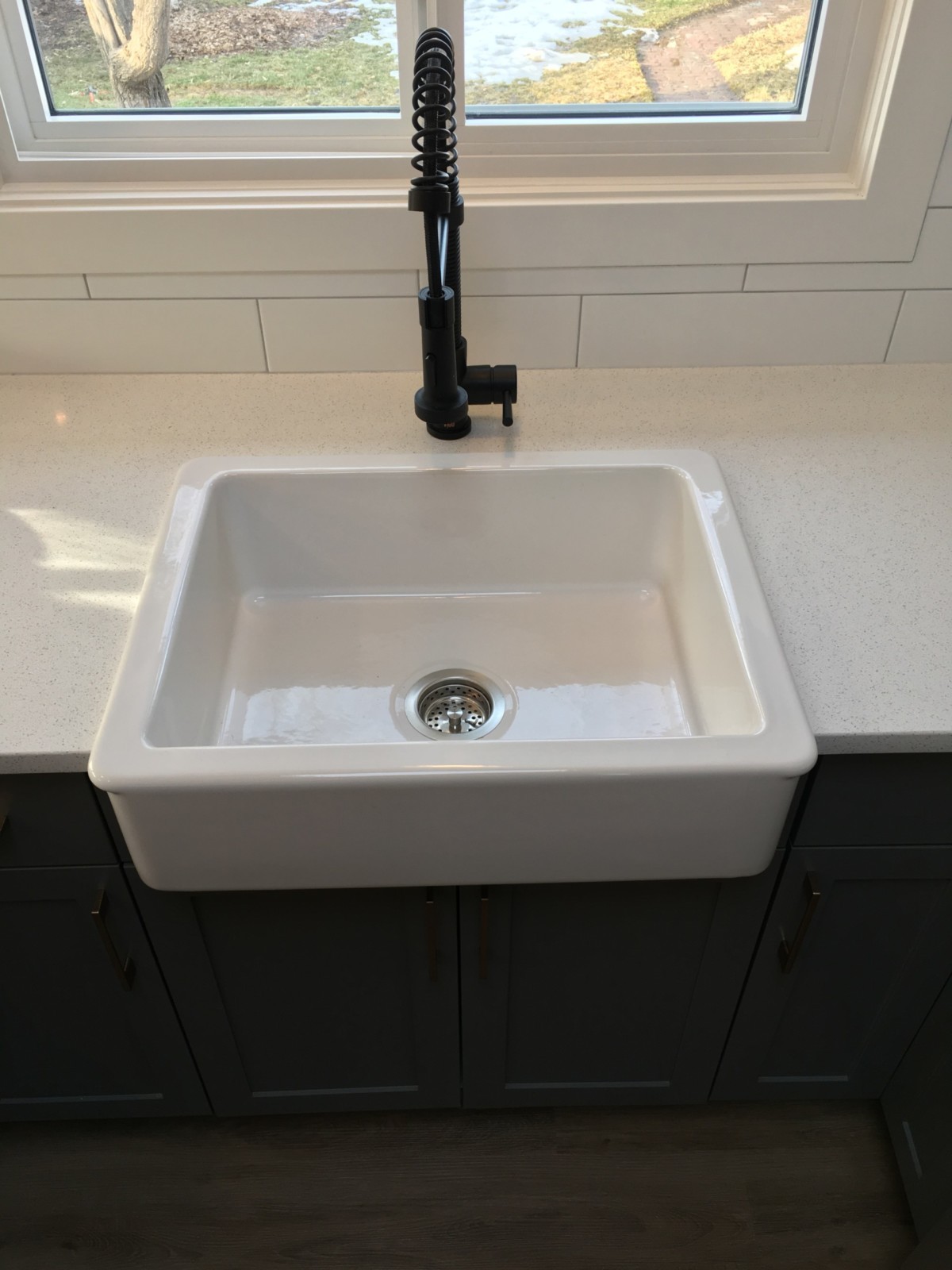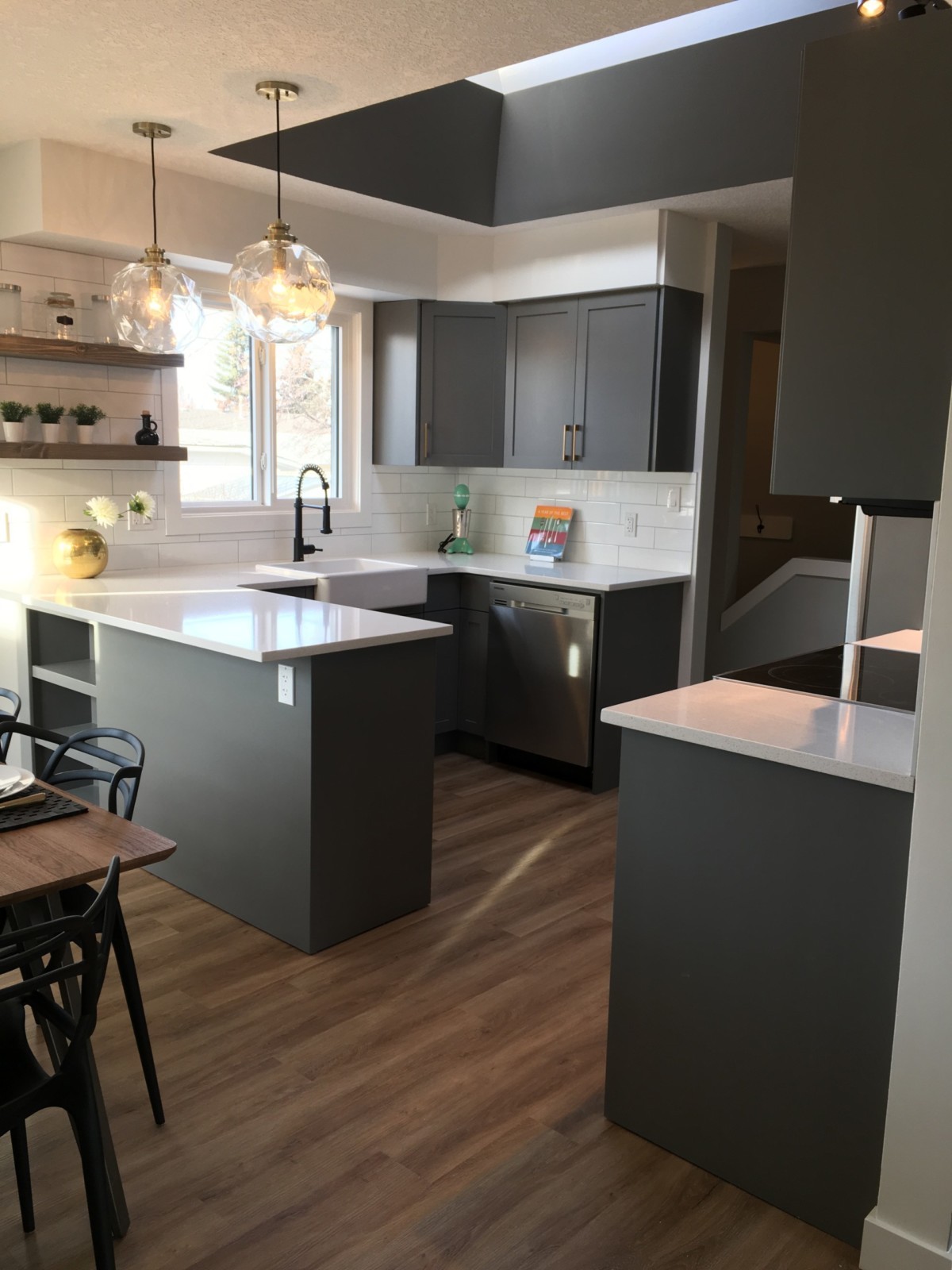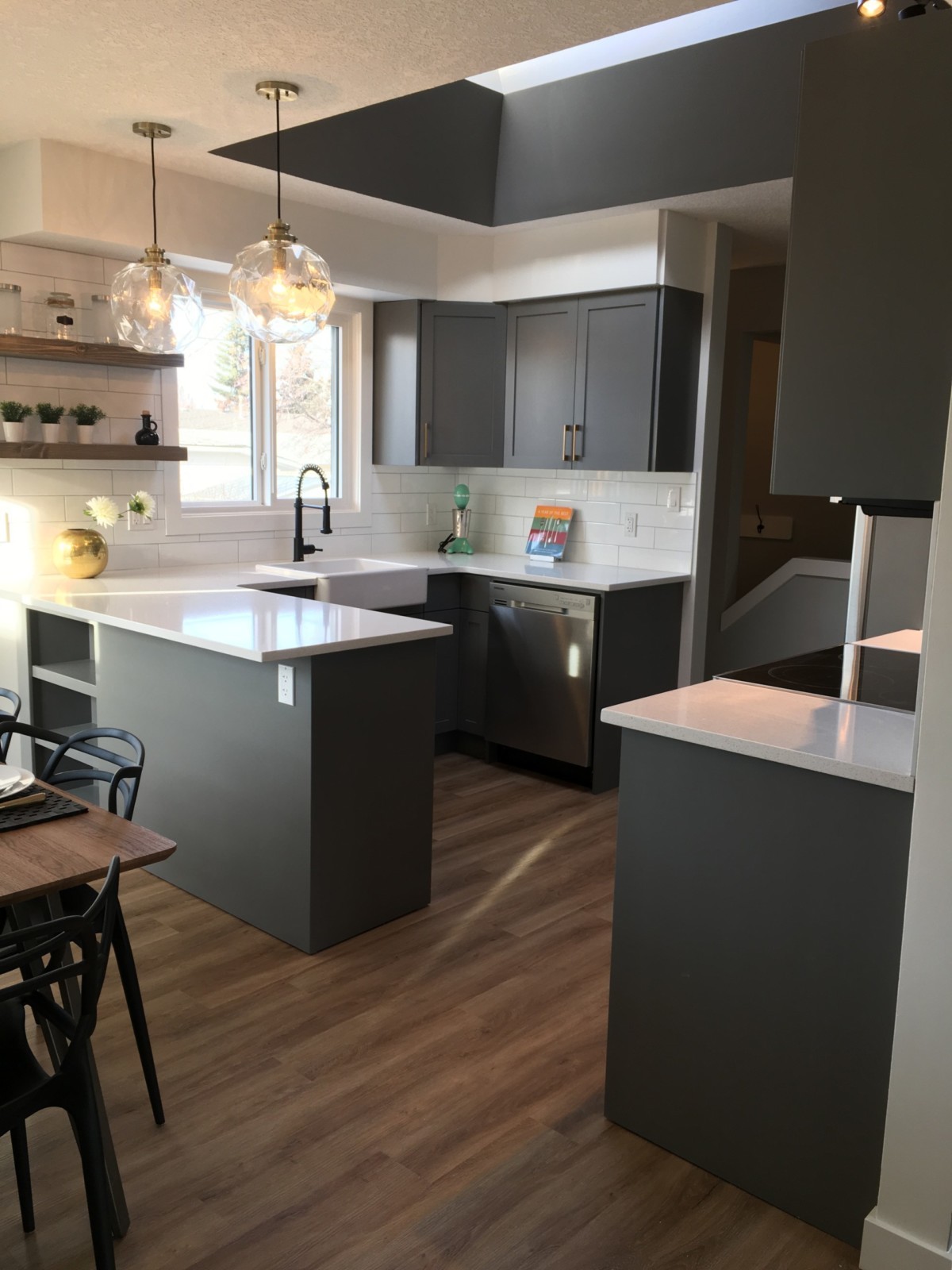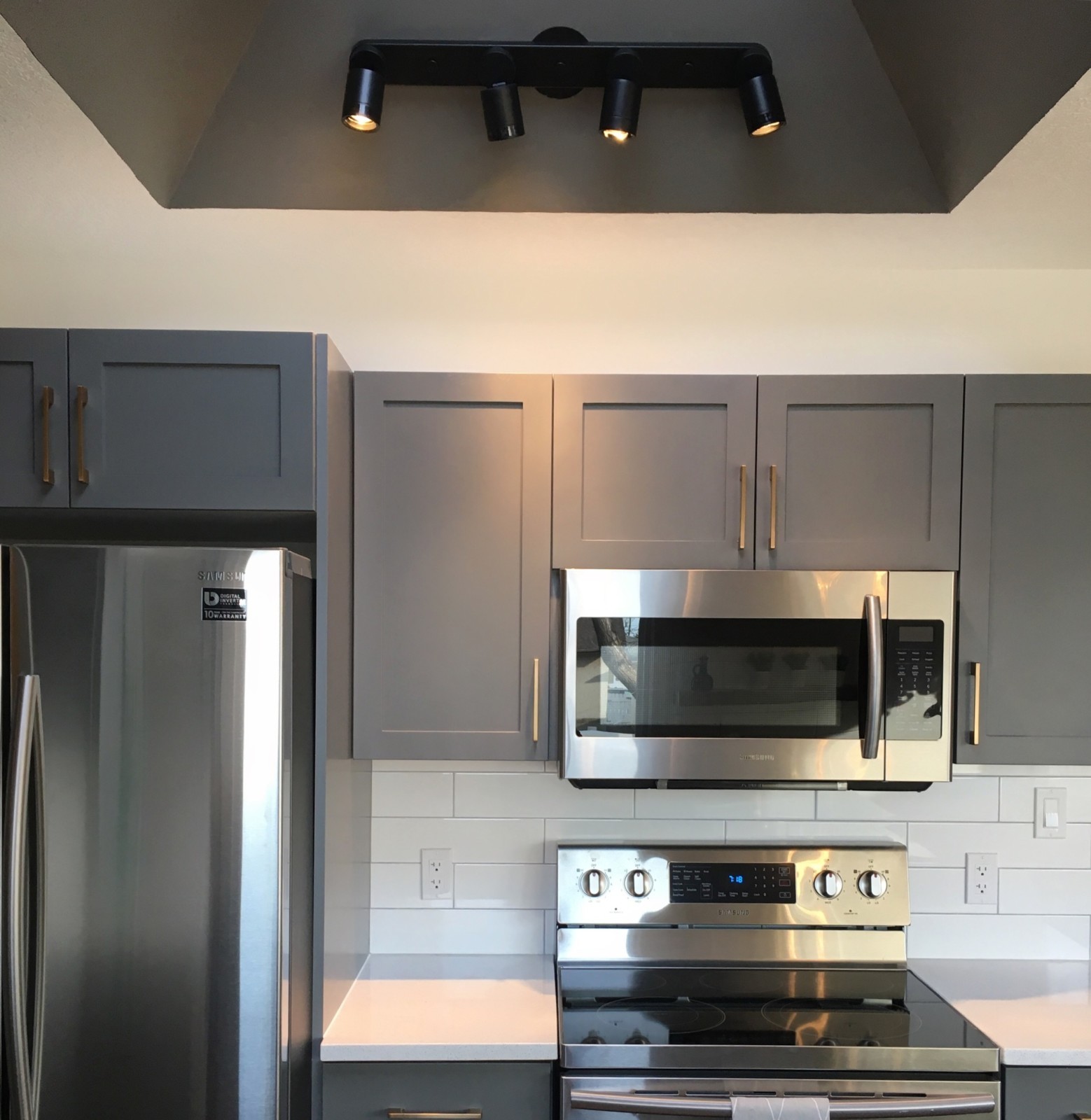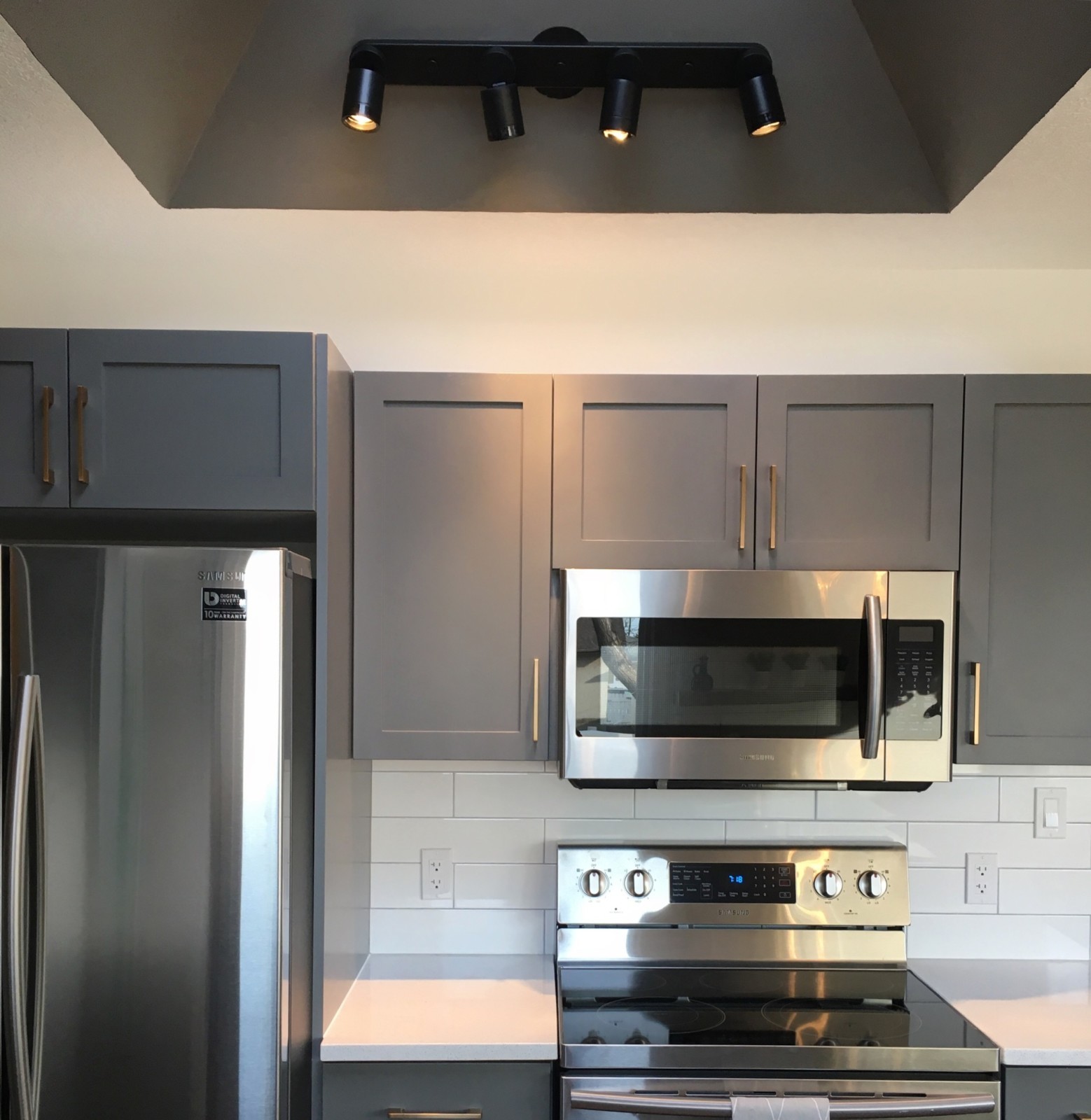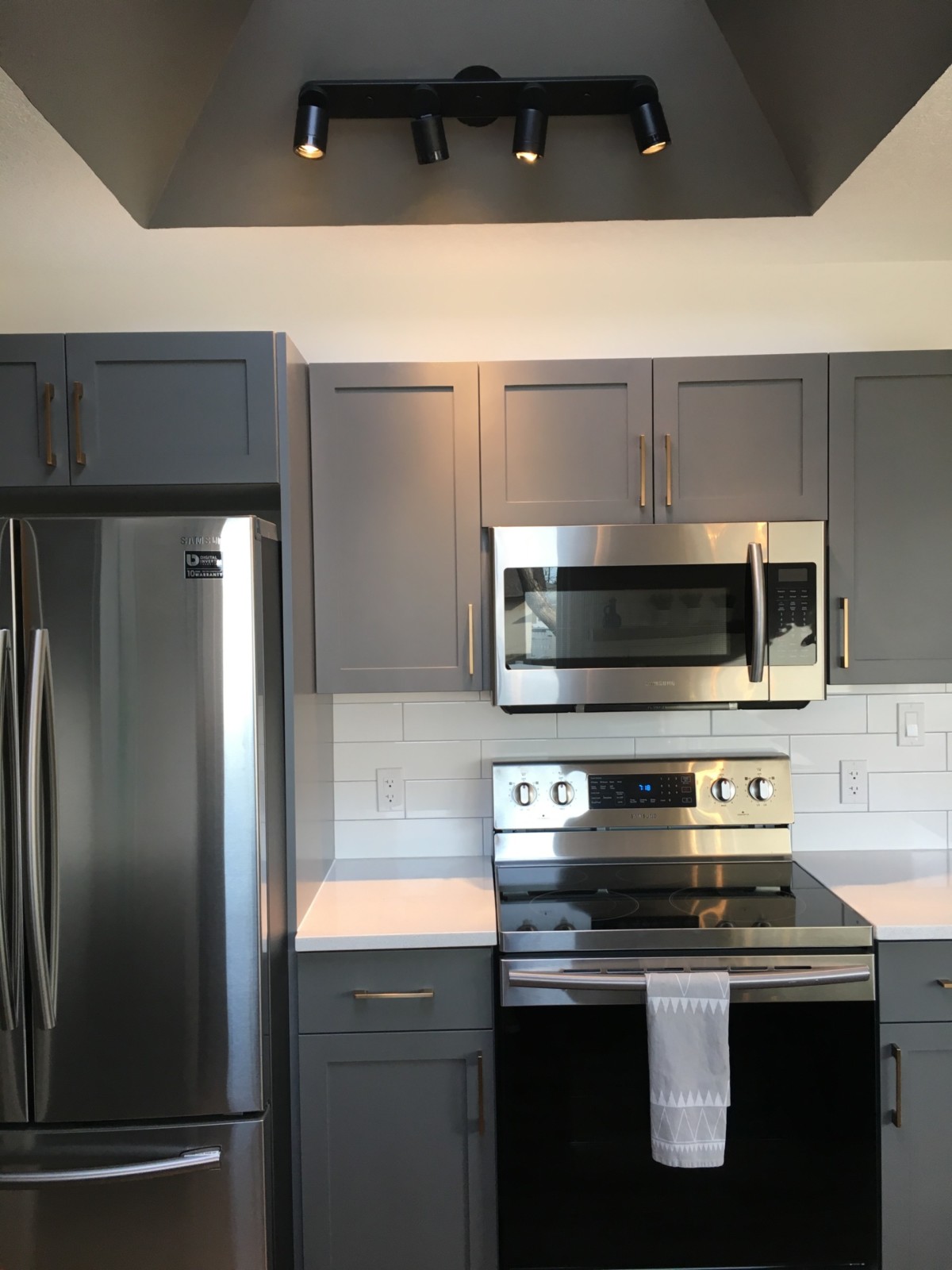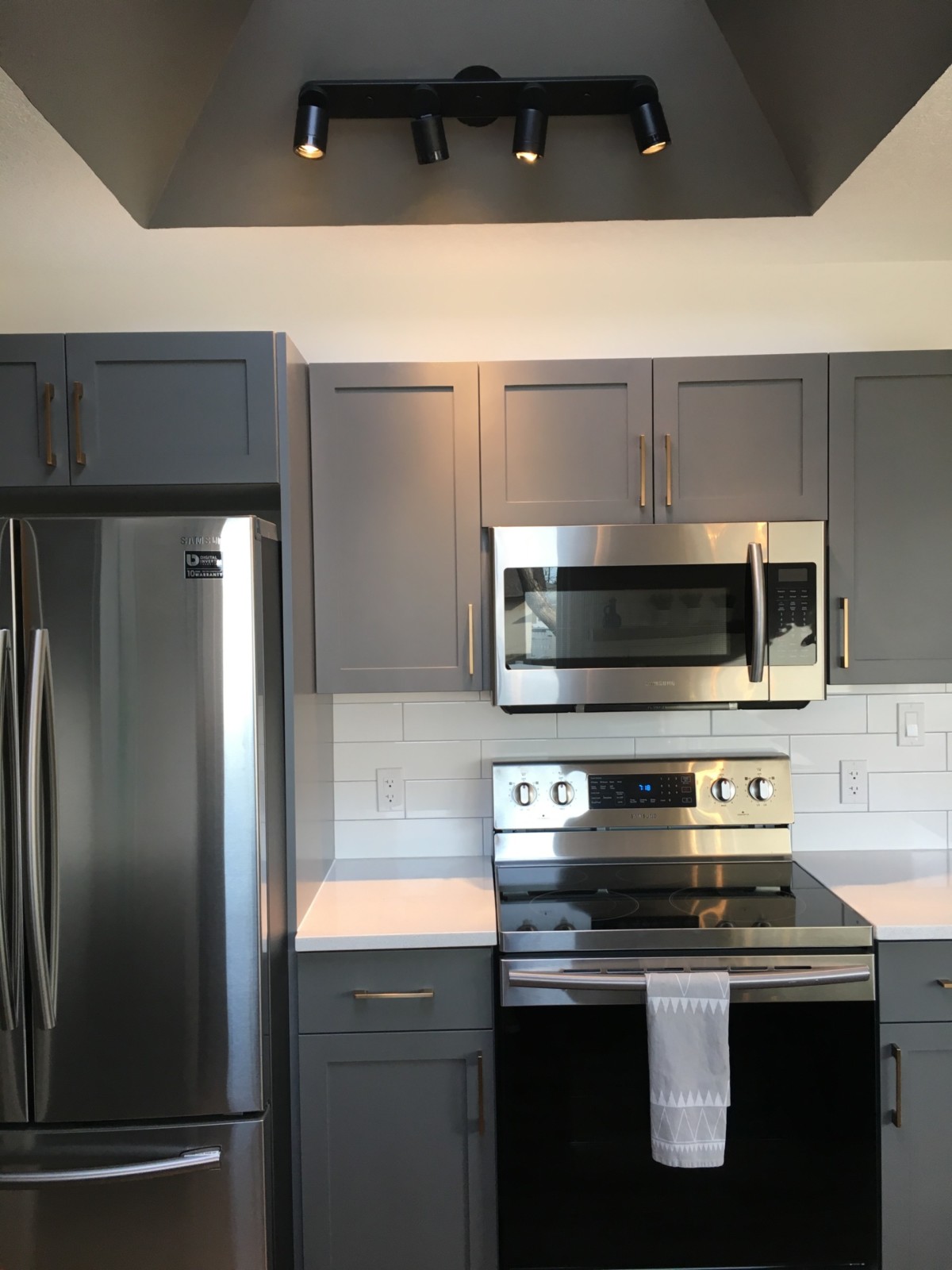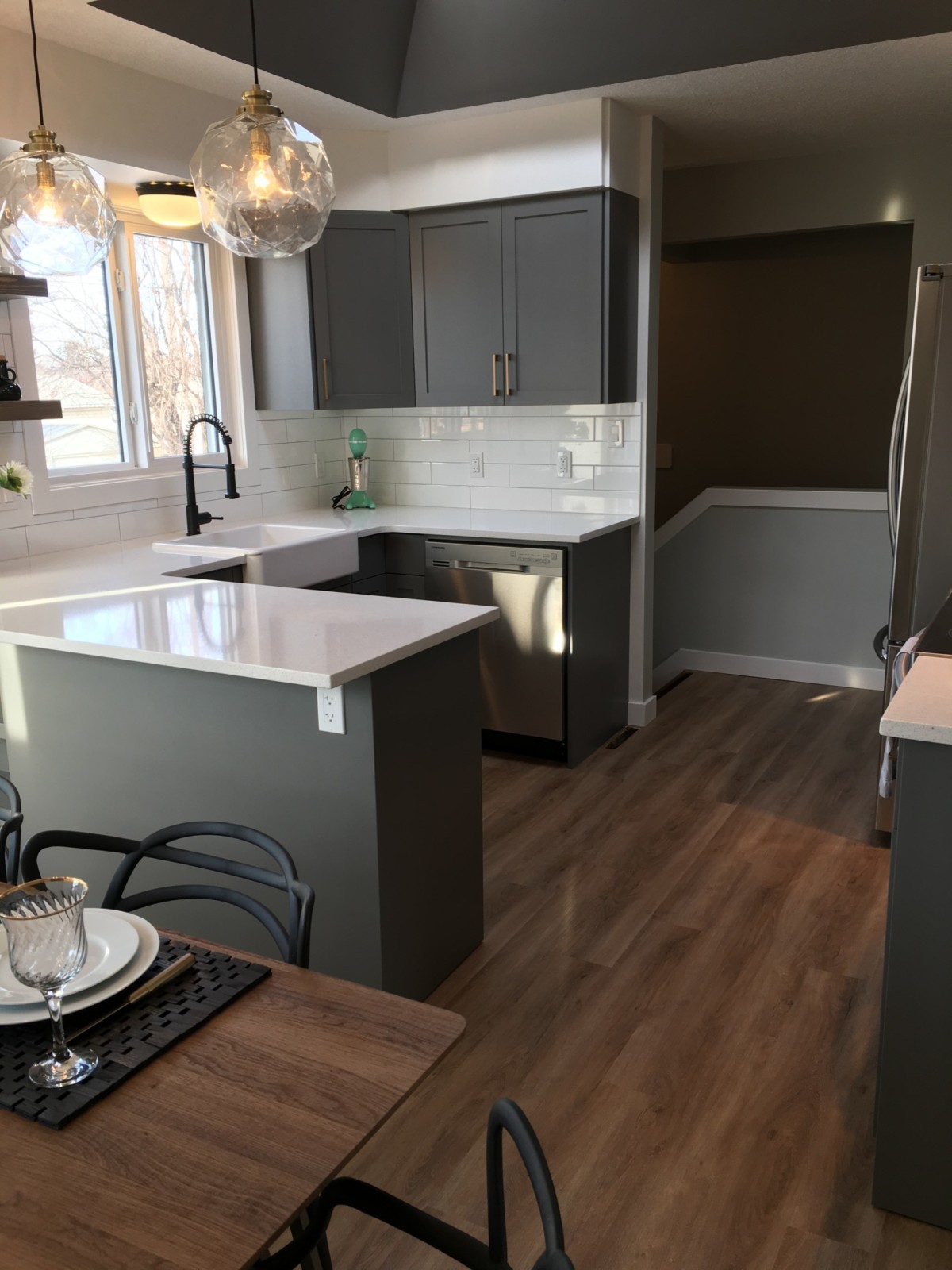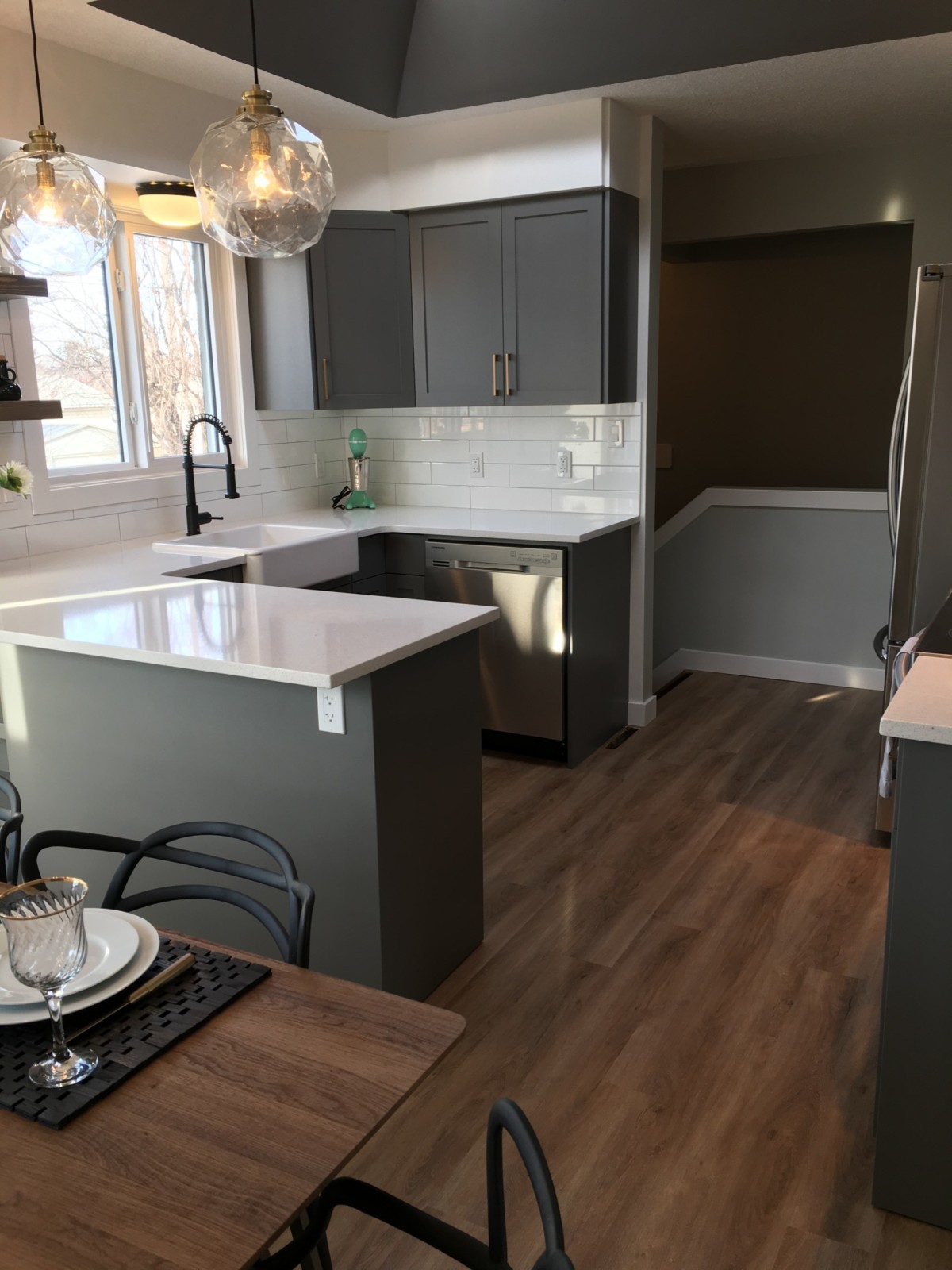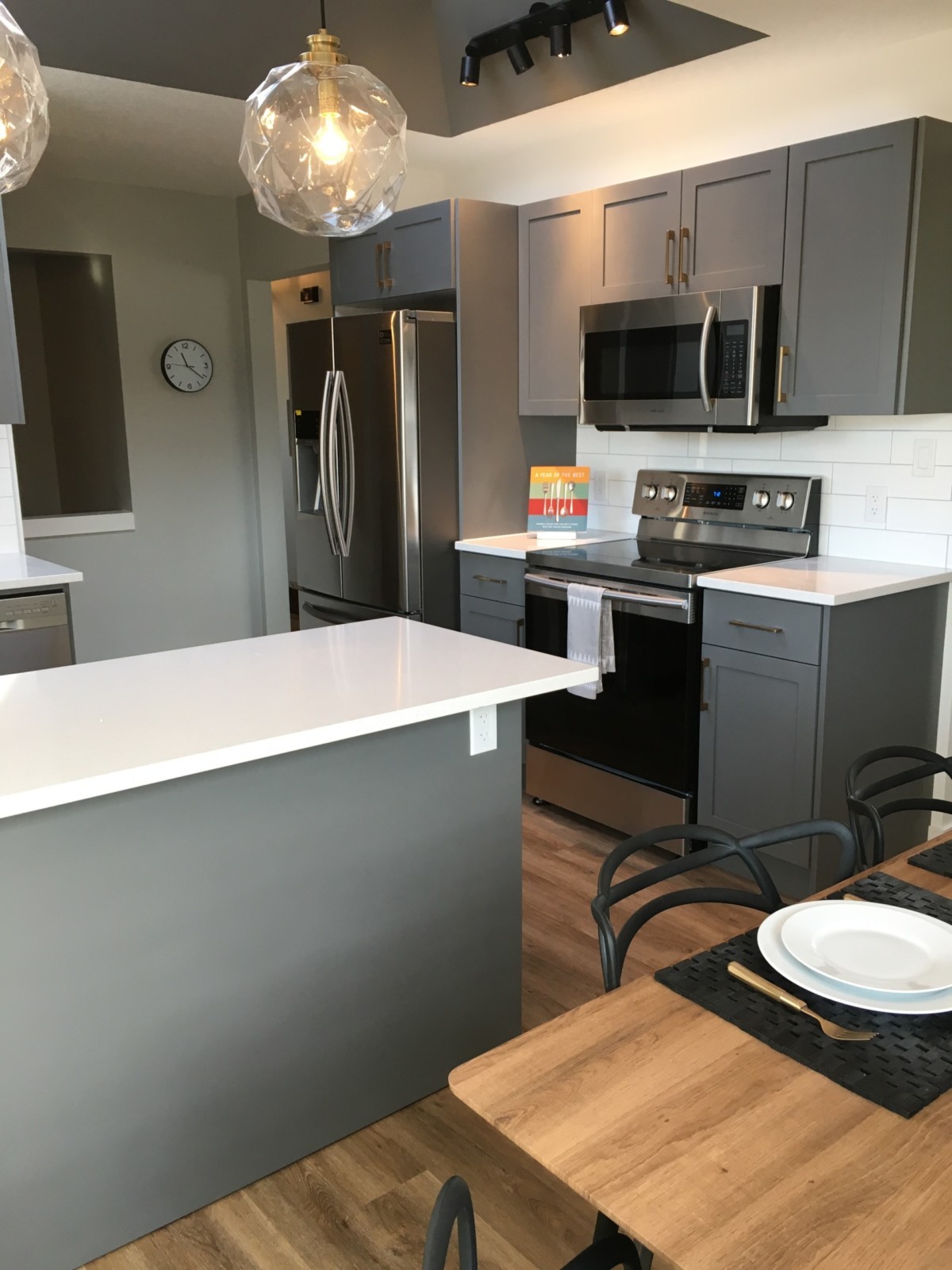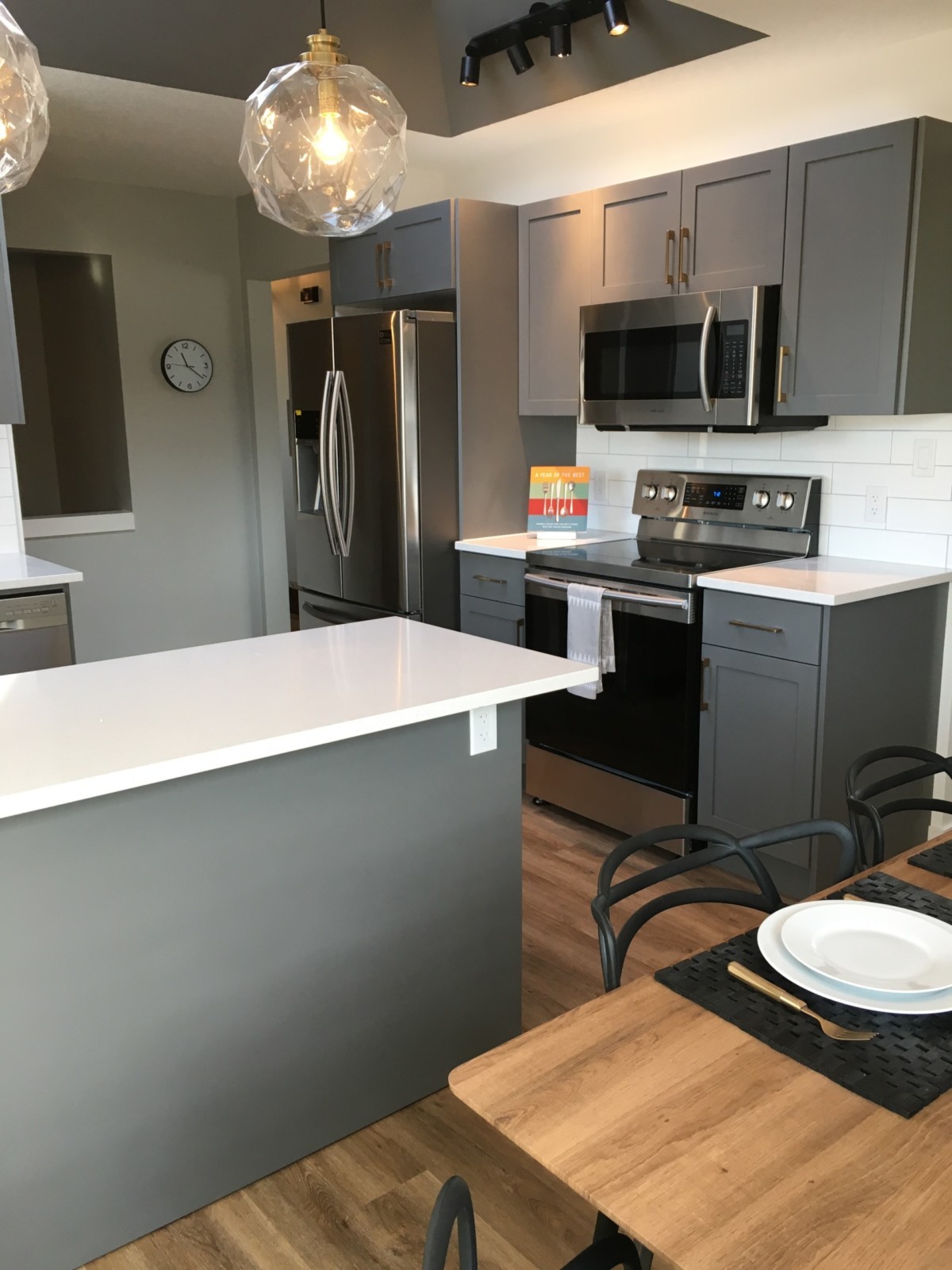 ---
#fultonflip